The Malays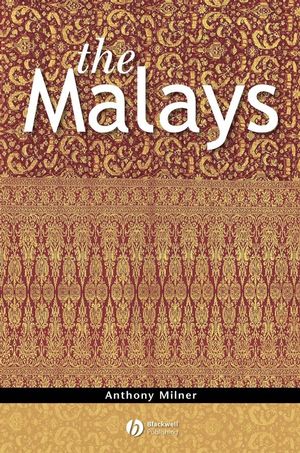 The Malays
ISBN: 978-1-444-30509-8 March 2009 Wiley-Blackwell 312 Pages
Description
Just who are 'the Malays'? This provocative study poses the question and considers how and why the answers have changed over time, and from one region to another. Anthony Milner develops a sustained argument about ethnicity and identity in an historical, 'Malay' context. The Malays is a comprehensive examination of the origins and development of Malay identity, ethnicity, and consciousness over the past five centuries.



Covers the political, economic, and cultural development of the Malays

Explores the Malay presence in Brunei, Singapore, Indonesia, Thailand, Cambodia, Sri Lanka, and South Africa, as well as the modern Malay show-state of Malaysia

Offers diplomatic speculation about ways Malay ethnicity will develop and be challenged in the future
List of Figures.
List of Maps.
Preface and Acknowledgements.
Note about the Author.
1. Thinking about 'the Malays' and 'Malayness'.
2. Early Histories: Engaging India and Islam.
3. The Sultanates.
4. A 'Malay' or Kerajaan World?
5. Experiencing Colonialism, and the Making of the Bangsa Melayu .
6. Building 'Malays' into Nation States.
7. Multiple Forms of 'Malayness'
8. Ethnicity, Civilization and the Fear of 'Disappearing from this World'.
Bibliography.
Index.
"The Malays - a volume in Wiley-Blackwell's series 'The peoples of South-East Asia and the Pacific' - is an absorbing read, clearly written not only for those already interested in the cultural dynamics of the island world of Southeast Asia, but also for everyone who is interested in knowing how to successfully fail in defining a particular race, people or ethnicity." (Journal of Southeast Asian Studies, 1 February 2011)
"When all is said and done, readers will have learned a great deal about what it is to be Malay... A thoughtful... book."  (CHOICE, December 2009)"This study of a complex, elusive, and always changing essence of Malay civilisation draws on and reviews a large existing literature and adds an original and thought-provoking analysis to it. It is a work of great scholarship that is also absorbing reading." (Asian Affairs, March 2010)
"Milner's book is thorough and well researched. Indeed, it is a 'must read' for any student and/or practitioner of Malaysian history and politics." (The Star, August 2009)
"The book offers a fresh insight into the construction of group identities, the history of the Malay civilization and possible future of the Malay ethnicity." (Kansas City infoZine, March 2009)
"The Malays, confronts the bewildering diversity and contradictions of the Malay identity, ethnicity and consciousness. The book seeks to provide a provocative case study of the Malay people and to explore the idea of 'Malayness.'" (PR Inside, March 2009)


Examines the origins and development of Malay identity, ethnicity, and consciousness over the past five centuries


Covers the political, economic, and cultural development of the Malays


Explores the Malay presence in Brunei, Singapore, Indonesia, Thailand, Cambodia, Sri Lanka, and South Africa, as well as the modern Malay show-state of Malaysia


Offers diplomatic speculation about ways Malay ethnicity will develop and be challenged in the future