The Manager and the Internal Auditor: Partners for Profit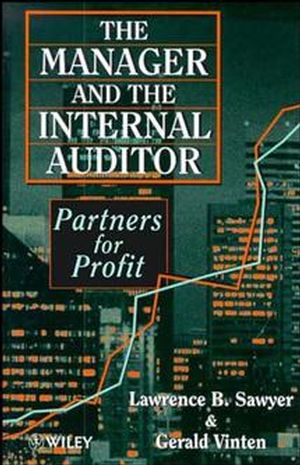 The Manager and the Internal Auditor: Partners for Profit
ISBN: 978-0-471-96117-8
Jun 1996
412 pages
Description
Managers need auditors. There are more risks in running an organization than ever before ? whether it be in the public, private or non-profit sector. With the break-up of the state sector, the ambiguous intermediary role of ?not for profit? organizations, and turbulence in the marketplace through mergers, acquisitions and divestments, the seeds are sown for chaos and a culture in which fraud can flourish. Notorious corporate collapses such as BCCI, Maxwell Communications Corporation and Barings are cases in point. An updated and revised version of the auditing classic The Manager and The Modern Internal Auditor, first published in 1979, this new book highlights the necessity of establishing internal control in organizations and illustrates how internal audit can be a highly effective means to avoid corporate disaster. The authors present a proven formula for organizational success through the joint workings of managers and internal auditors as partners for profit, growth and sustainability. They examine the latest insights into the needs and nature of managerial activity and explain the complementary contribution that internal audit can make. Whether the manager is planning and budgeting, organizing, directing, controlling or formulating strategic policy, the internal auditor?s assistance is shown to be invaluable.
TRENDS IN INTERNAL AUDITING AND PROFESSIONAL MANAGEMENT.
Meeting a Management Need.
The Internal Auditor: Management Assistant.
The Development of Modern Internal Auditing.
Classical Management Theory--Links with Modern Internal Auditing.
Management, Managers and Internal Auditors.
Managing Chaos--The Art of the Impossible?
Patterns of Behavior.
THE SKILLS OF MANAGEMENT.
Decision Making.
Communications.
Measurement and Evaluation.
Scientific Methods.
THE PROCESS OF MANAGEMENT.
Planning and Budgeting.
Organizing.
Directing.
Controlling.
Appendices.