The Manchus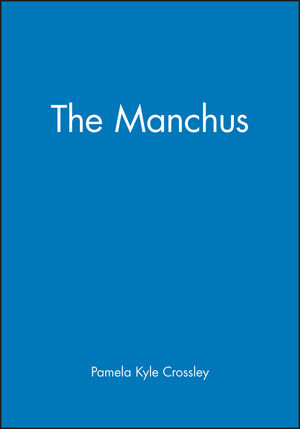 The Manchus
ISBN: 978-0-631-23591-0 June 2002 Wiley-Blackwell 260 Pages
Description
This book relates the history of the Manchus, the rise and fall of their vast empire and their legacy today.
List of Plates.
List of Maps.
Preface.
1. The Paradox of the Manchus.
2. Shamans and "Clans": The Origins of the Manchus.
3. The Enigma of Nurgachi.
4. The Qing Expansion.
5. The Guided Age of Qianlong.
6. The Lingering Death of the Empire.
7. Epilogue: The Manchus in the Twentieth Century.
Appendix I. Reign Periods of the Aisin Gioro Rulers.
Appendix II. Cherished Soldiers.
Appendix III. A Glossary of Names and Terms.
Notes.
Bibliography.
Index
"Pamela Crossley's The Manchus is the book that those interested in China's last dynasty have always needed. Through her clear, erudite, and succinct presentation, we are led to understand the origins of Manchu social organization, the formation of a Manchu ethnicity, and the implementation of a specifically Manchu view of universal empire. We also see the loss of purpose and erosion of self-confidence that led to the dynasty's collapse in 1912." Jonathan Spence, Yale University


A history from the origins of the Manchus to the murder of the former last Manchu emperor by the guards of the people who ruled China from 1685 to 1912


Explains how the Manchus achieved their empire and what the consequences were for themselves and their subjects.


Based on the author's unrivalled knowledge of primary sources in Manchu, Mongolian, Russian, Chinese, Kitan, Fench and Japanese.


Concludes by examining the fate of the contemporary Manchu minority in China and considers the signs of a resurgence of ethnic identity.


Now available in a paperback edition.