The Medical Review Officer's Guide to Drug Testing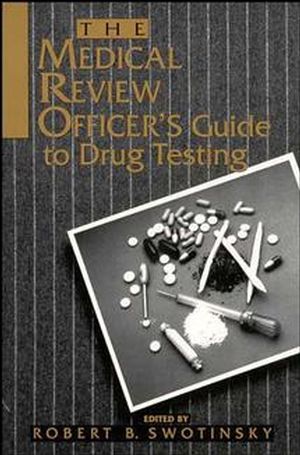 The Medical Review Officer's Guide to Drug Testing
ISBN: 978-0-471-28445-1 August 1992 272 Pages
Description
The Medical Review Officer's Guide to Drug Testing makes it easy to understand current federal guidelines and select the best approaches for your needs. Tables, checklists, and record-keeping forms help you standardize your drug testing operations. This reference also reviews federal drug testing regulations, describes drug testing procedures and addresses risk management strategies.
Table of contents
Drug Abuse in the Workplace (J. Autry & J. Friedman).

Drug Testing in the Workplace (R. Willette & L.Kadehajian).

Drug Testing Collection Procedures (R. Swotinsky & J.Beatey).

Forensic Laboratory Drug Testing (A. Jones & M. Peat).

The Medical Review Officer Function (R. Swotinsky).

Risk Management (W. Judge & R. Swotinsky).

Employee Assistance Programs (L. Stockman).

Monitoring Laboratory Performance (D. Crouch & Y.Caplan).

Case Studies (R. Swotinsky).

Appendices.

Glossary.

Index.