The Metasphysics of Free Will: An Essay on Control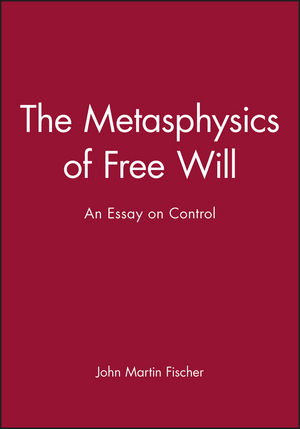 The Metasphysics of Free Will: An Essay on Control
ISBN: 978-1-557-86857-2
Oct 1995, Wiley-Blackwell
284 pages
Description
The Metaphysics of Free Will provides a through statement of the major grounds for skepticism about the reality of free will and moral responsibility. The author identifies and explains the sort of control that is associated with personhood and accountability, and shows how it is consistent with causal determinism. In so doing, out view of ourselves as morally responsible agents is protected against the disturbing changes posed by science and religion.
Acknowledgements.
1. The Issues.
2. The Transfer Principle: Its Plausability.
3. The Transfer Prnciple: Its Role.
4. The Laws and the Past: The Conditional Version of the Argument.
5. The Basic Version and Newcomb's Problem.
6. The Facts.
7. Responsibility and Alternative Possibilities.
8. Moral Responsibility and Guidance Control.
9. Putting it Together.
Notes.
Fischer Bibliography.
Bibliography.
Index.
"This is an excellent book, a first-rate contribution to the literature. Its combination of thoroughness and accessibility is rare in the literature on free will. The arguments are skillfully crafted and sometimes stunningly ingenious."
Alfred Mele, Davidson College
"This is a delightful and masterful philosophical work. What Fischer has to say about freedom and moral responsibility is always interesting and plausible and often persuasive. He presents the issues clearly and elegantly and advances considerably the discussion on them." Michael Zimmerman, University of North Carolina
Includes a striking new theory of free will and moral responsibility
John Martin Fischer is an authoritative leading American author
Highly prestigious series.