The Methyl Bromide Issue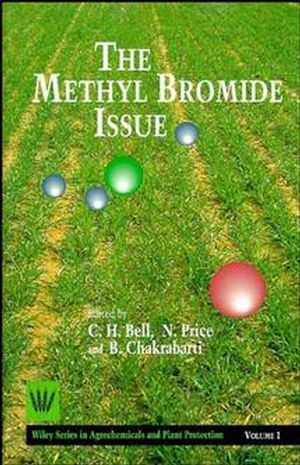 The Methyl Bromide Issue
ISBN: 978-0-471-95521-4
Apr 1997
412 pages
Description
Written by international experts in the field, this book sets out the scientific arguments for and against the use of methyl bromide which is both naturally occurring and also a man-made product believed to have played a significant role in the depletion of the ozone layer.

Methyl bromide is a widely used fumigant in agriculture, horticulture and the preservation of structural materials. The fate of this natural and man-made chemical is the focus of much fierce debate with scientific, political, social, environmental and economic arguments for and against the production and use of this chemial.

This book does not set out to convince the reader of a predetermined viewpoint. Its purpose is to set out the scientific debate covering the major relevant fields including agriculture, atmospheric chemistry, oceanography, environmental sciences, chemistry, biology and toxicology, as well as two chapters on potential alternatives to methyl bromide. The authors who have contributed to this book are all experts who have played pivotal roles in the international debate on methyl bromide.
Methyl Bromide in Perspective (N. Price).

Methyl Bromide in the Atmosphere (J. Butler & J. Rodriguez).

Methyl Bromide and the Environment (M. Miller).

Effects on Target Organisms (O. Macdonald & C. Reichmuth).

Methyl Bromide as a Soil Fumigant (L. Klein).

Methyl Bromide in Storage Practice and Quarantine (B. Chakrabarti).

Alternatives--Chemicals (P. Annis & C. Waterford).

Alternatives--Physical Methods and Emission Reduction (C. Bell).

Indexes.
"The four chapters covering the chemistry and mammalian toxicology of the compound, its effects on target organisms, uses in storage practice, uses in storage practice, and alternative method sof preventing infestation and spoilage are written by scientists with established reputations in the fields of fumigation and food storage practice from this institution. What makes the book particularly useful is the juxtaposition of these chapters with contributions from leading experts in atmospheric ozone depletion and environmental analysis (in both the chemical and political sense)." Pesticide Science