The Moche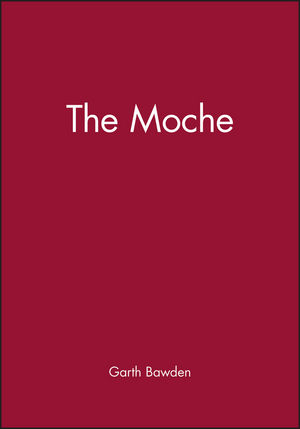 The Moche
ISBN: 978-0-631-21863-0 November 1999 Wiley-Blackwell 388 Pages
Description
This vivid evocation of an ancient civilization is both enlivened and deepened by the author's sympathetic understanding of customs, rituals and myths which to modern eyes may seem both strange and terrible. It will be widely welcomed by scholars and students of South American archaeology and history, by all those curious to know more about a civilization that for thirteen centuries was largely forgotten.
Preface.
Part I: The Moche World:.
1. Introduction: Encountering the Moche.
2. The Andean Natural World as Culture.
3. Life and Work in Moche Society.
4. Symbols of Power.
5. Rituals of Power.
Part II: History of the Moche:.
6. The Moche Historical Tradition.
7. The Emergence of Moche Society.
8. Moche Florescent.
9. Collapse and Reconstitution in the Late Moche Period.
10. End and Beginning: The Passing of the Moche Era.
11. Postscript: The Moche Legacy.
Bibliography.
Figure Captions.
" It is doubly welcome because Garth Bawden, himself a Moche specialist, has done a masterful job of condensing and interpreting the great number of scholarly publications on the Moche into a book which will serve the interested public, students at various levels of study, and specialists alike." Jeffrey Quilter, Pre-Columbian Studies, Dumbarton Oaks
* The first account of this Andean civilization since the spectacular discoveries of the 1980s.
* Explains the human sacrifice ritual.
* A full and vivid reconstruction of the social, economic, artistic and religious life of the Moche.
* Provides an account of Moche origins 2000 BC to 100 AD, of Moche history c. 100 - 700 AD and Moche present day survivals.
* Well-illustrated with photographs, maps and drawings.