The MoneyTrack Method: A Step-by-Step Guide to Investing Like the Pros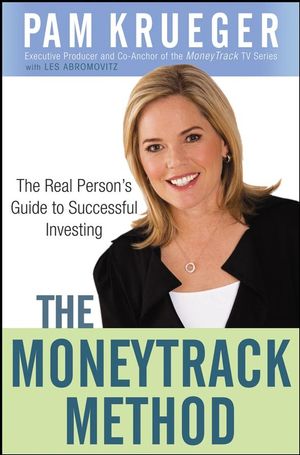 The MoneyTrack Method: A Step-by-Step Guide to Investing Like the Pros
ISBN: 978-0-470-44940-0
Dec 2008
272 pages
Product not available for purchase
Description
Based on the popular public television series MoneyTrack, The MoneyTrack Method offers you the principles, techniques, and approaches that allow real people of all incomes to become successful investors. Steering you away from the get-rich-quick mentality that sinks so many, this book shows you how patience and planning pay off, as well as how good investing habits lead to better overall financial health. Filled with in-depth insights and real-world examples, The MoneyTrack Method outlines the time-tested principles of smart investing, and shows you how others have already applied them.
Foreword.
Acknowledgments.
Chapter 1: Investing 101.
Chapter 2: Financial Security on $12 an Hour.
Chapter 3: Don't Bank on an Inheritance for Financial Security.
Chapter 4: Retirement Reality Check.
Chapter 5: Taking Control of Your Investments Online.
Chapter 6: Investing Like the Pros, Not the Gurus.
Chapter 7: Me, Inc.
Chapter 8: Myth Busters.
Chapter 9: Let's Get Real about Real Estate.
Chapter 10: Financial Makeover.
Chapter 11: The American Dream.
Chapter 12: Changing Lanes.
Chapter 13: Advice from the Ultimate Investment Pro—Warren Buffett.
Chapter 14: Kids and Money—Don't Kid Yourself.
Chapter 15: Tying Up Some Financial Loose Ends.
Conclusion: There, We Said It Again.
About the Author.
Index.