The Multinational Firm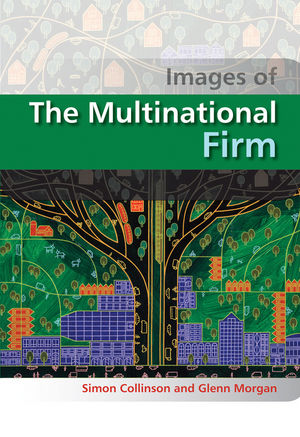 The Multinational Firm
ISBN: 978-1-405-14700-2
Jun 2009, Wiley-Blackwell
288 pages
Description
This volume addresses commonly held beliefs and misconceptions about the nature and role of multi-national enterprises. It presents a range of perspectives by leading academics, focusing on core themes and illustrating these themes with current business practices.



Examines the evolution of multinational firms, their new forms and organization, and their global impact

Reviews multinational enterprises as they relate to globalization, cross-border management, international business, business and society, resources and capabilities management, strategic management, and corporate responsibility

Draws comparisons between analyses of the performance-based outcomes of an economics tradition, and the more process and relationship-oriented results of an organization behaviour approach
Notes on Contributors.
Preface.
1. Images of the Multinational Firm (Simon Collinson and Glenn Morgan).
2. The Regional Dimension of Multinationals and the End of 'Varieties.
of Capitalism' (Alan Rugman and Alain Verbeke).
3. The Innovative Multinational Firm: The Dispersion of Creativity,.
and its Implications for the Firm and for World Development (John Cantwell and Yanli Zhang).
4. The Multinational Firm as the Major Global Promoter of Economic.
Development (Simon Collinson).
5. The Multinational Firm as a Creator, Fashioner and Respondent to.
Institutional Change (John H. Dunning and Sarianna M. Lundan).
6. The Multinational Firm as an Evolutionary System (D. EleanorWestney).
7. The Multinational Firm as a Distinct Organizational Form (Richard Whitley).
8. Multinational Firms as Societies (Glenn Morgan and Peer Hull Kristensen).
9. The Multinational Firm as a Contested Terrain (Paul Edwards and Jacques B'elanger).
10. The Multinational Firm as a Locus of Learning along Networks (Ray Loveridge).
11. The Multinational Firm as an Instrument of Exploitation and Domination (Raza Mir and Diana Rosemary Sharpe).
Index.


Examines the evolution of multinational firms, their new forms and organization, and their global impact

Presents a range of perspectives by leading academics from top business schools around the globe including: MIT's Sloan School, Warwick Business School, Copenhagen Business School, Melbourne University, and Laval University, Montreal

Reviews multinational enterprises as they relate to globalization, cross-border management, international business, business and society, resources and capabilities management, strategic management, and corporate responsibility

Draws comparisons between analyses of the performance-based outcomes of an economics tradition, and the more process and relationship-oriented results of an organization behaviour approach