The National Trust Guide to Savannah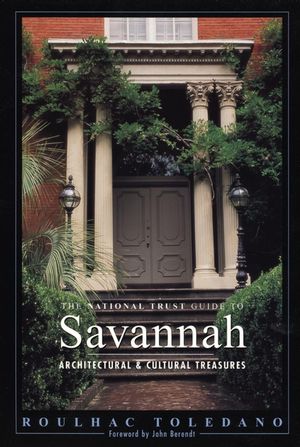 The National Trust Guide to Savannah
ISBN: 978-0-471-15568-3
Apr 1997
256 pages
Description
The definitive guide to the architectural treasures of one of North America s urban masterpieces "Savannah s twenty-two squares are its treasures the other main attraction: its architectural gems. The sheer number of distinguished buildings is astonishing for a city of Savannah s size." John Berendt, from the Foreword

The National Trust Guide to Savannah takes you on an illustrated walking tour through the breathtakingly gorgeous squares and neighborhoods of one of North America s most beautiful cities. Pausing along the way to linger over this or that point of architectural interest, Roulhac Toledano pieces together the history of the city, from when it was little more than a plan on founder James Edward Oglethorpe s drawing board through the groundbreaking preservation work of the 1950s. With the help of more than 200 historic and contemporary photographs, Toledano provides vivid impressions of the city, and takes you to the outlying areas of the Sea Islands and salt marshes, the plantations of Chatham County, and nearby river villages. For those planning a visit, The National Trust Guide to Savannah supplies an extensive guide to Savannah s museums, lodgings, restaurants, bookstores, antique shops, and other points of interest.
Impressions Respecting Savannah: Many Times a Gift.

Four Marys and More: Women Developers and Preservers.

250 Years of Architecure and History Enjoyed by Famous Visitors.

Jewels in the Crown: Savannah's Squares.

Squares: Outdoor Living Rooms.

The Streetcar Suburbs.

Automobile Suburbs to the Atlantic Ocean.

"Receipts," Good Eats, Lodging, Antiques, and Books.

Index.