The Nervous System, 4th Edition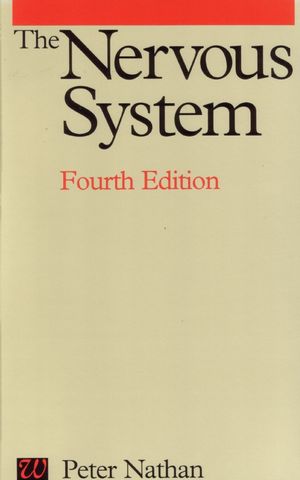 The Nervous System, 4th Edition
ISBN: 978-1-861-56007-0 January 1999 342 Pages
Description
This work on the nervous system includes such areas as the five senses, and the senses unnoticed by the Greeks; the physics of the nerve impulse; and the anatomical bases of motivation, pain, the endocrine glands and hormones, sensation and perception, and the higher nervous activities.
List of plates.
Acknowledgements.
An Appreciation.
Introduction.
Functions and structure of the nervous system.
Examining the world.
Light receptors: looking.
Sound receptors: listening.
Olfactory receptors: smelling.
Gustatory receptors: tasting.
Cutaneous receptors: touching and feeling.
Receptors for the inside world.
Nerves and nerve fiberes.
Communication within the central nervous system.
Standing, walking, running, flying, swimming.
Awake and exploring; relaxed and sleeping.
Needs, desires and emotions.
Pain.
The centre of the brain: the hypothalamus.
Broadcasting: hormones.
General plan of the human brain.
Exploring the brain.
Perception of the world and of oneself.
Speech and other symbols.
Learning.
Remembering.
Personality and the brain.
Glossary.
Index.