The Neurobiology of Taste and Smell, 2nd Edition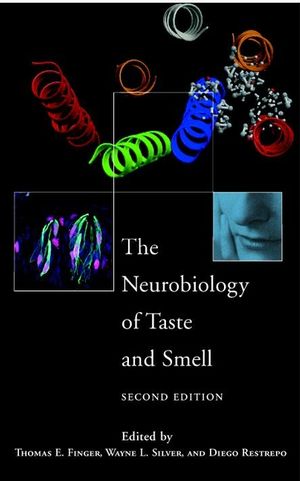 The Neurobiology of Taste and Smell, 2nd Edition
ISBN: 978-0-471-25721-9
Sep 2000
496 pages
Description
Edited by Thomas E. Finger, Wayne L. Silver, and Diego Restrepo

The ability to detect chemicals in one's surroundings is a vital function for organisms ranging from single cells to insects to humans. The explosion of information provided by molecular and cellular biology has contributed greatly to our understanding of how the chemical senses function in these organisms and is the impetus for the second edition of The Neurobiology of Taste and Smell. This updated edition contains all-new chapters by many new contributors, although this edition, like the first, is intended to provide an introduction to the field itself. The second edition incorporates the significant strides that have been made with the application of modern cell and molecular techniques. It includes the following subjects:
* Chemical sensitivity and sensibility
* Olfaction
* Gustation
* Genetic models of chemoreception
* Chemosensory signaling
* Transduction and the molecular biology of olfaction and taste
* And much more


Covering a wide range of disciplines including neurobiology, molecular biology, anatomy, physiology, pharmacology, biochemistry, and psychology, The Neurobiology of Taste and Smell, Second Edition provides a comprehensive description of the crucial issues and important developments within each area. Students and researchers in neuroscience and cell and molecular biology, in addition to new investigators to the field, will find the Second Edition an essential reference of updated information.
CHEMICAL SENSITIVITY AND SENSIBILITY.

Overview and Introduction.

Chemoreception in Microorganisms.

Genetic Models in Chemoreception.

Chemesthesis: The Common Chemical Sense.

Chemical Communication and Pheromones: The Types of Chemical Signals and the Role of the Vomeronasal System.

OLFACTION.

Cell Biology of Olfactory Epithelium.

Olfactory Transduction.

Molecular Biology of Olfaction.

Representation of Olfactory Information in the Brain.

Development of the Olfactory System.

Human Olfaction.

GUSTATION.

Cell Biology of Taste Epithelium.

Taste Transduction and Molecular Biology.

Neural Representation of Taste.

Gustatory System Development.

Human Gustation.

Index.
""In summaries for readers new to the area...contributors from various biological sciences survey the current state of research and knowledge about the chemical senses."" (SciTech Book News, Vol. 24, No. 4, December 2000)

""This exceptional and timely second edition provides a much-needed update. The volume focuses around how the chemical senses work, with coverage ranging from microorganisms to humans and from genetics to behavior. Research in these areas has grown rapidly in the pastdecade; more than anything, this work illustrates how far we have come in understanding the cellular mechanisms that underlie taste and olfaction. With coverage that is both comprehensive and succinct, features its readers will value, this volume is a ""must-have"" for everyone doing research on or teaching about the chemical senses. (And almost like a hidden treasure, at the end of each chapter there is asuperb bibliography.)"" (Vincent E. Dionne, Professor and Director of Graduate Studies at Boston University Marine Program)

""With coverage that is both comprehensive and succinct...this volume is a 'must-have' for everyone doing research on or teaching about the chemical senses."" (Vincent Dionne's, Professor and Director of Graduate Studies, Boston University Marine Program)

""...a fascinating glimpse into recent advances..."" (British Journal of Neurosurgery)