The New Constellation: The Ethical-Political Horizons of Modernity / Postmodernity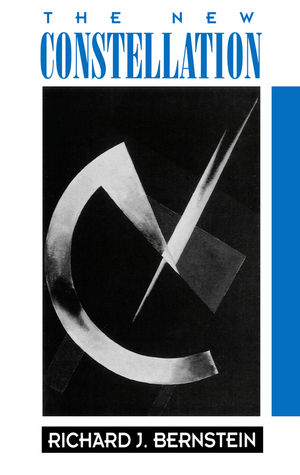 The New Constellation: The Ethical-Political Horizons of Modernity / Postmodernity
ISBN: 978-0-745-60920-1
Apr 1992, Polity
368 pages
Description
In this major new work, Bernstein explores the ethical and political dimensions of the modernity/post-modernity debate.

Bernstein argues that modernity / post-modernity should be understood as a kind of mood - one which is amorphous, shifting and protean but which exerts a powerful influence on our current thinking. Focusing on thinkers such as Heidegger, Derrida, Foucault, Habermas and Rorty, Bernstein probes the strengths and weaknesses of their work, and shows how they have contributed to the formation of a new mood, a new and distinctive constellation of ideas.

This new constellation has put ethical and political issues back on the philosophical agenda, forcing us to confront anew, the Socratic question 'How should I live?'
Preface.
1. Philosophy, History and Critique.
2. The Rage Against Reason.
3. Incommensurability and Otherness Revisited.
4. Heidegger's Silence?: Ethos and Technology.
5. Foucault Critique as a Philosophic Ethos.
6. Serious Play: The Ethical-Political Horizon of Derrida.
7. An Allegory of Modernity/Postmodernity: Habermas and Derrida.
8. One Step Forward, Two Steps Backward: Rorty on Liberal Democracy.
9. Rorty's Liberal Utopia.
10. Reconciliation/Rupture Appendix: Pragmatism, Pluralism, and the Healing of Wounds.
Index.
'This is the best book yet written on the tension between leftist political initiatives ... and post-modernist philosophical thought. Bernstein's discussions of Foucault, Derrida and Heidegger are models of careful commentary and fair-minded criticism.'
Richard Rorty, University of Virginia
'Bernstein's book is an important contribution to perhaps the only aspect of the fashionable post-modernity debate which is still comparatively underexposed, the political.' Political Studies
* This book is a major contribution to the modernity and postmodernity debat e which continues to attract wide interest.
* Richard Bernstein has written many books and numerous articles on various aspects of social and political philosophy.
* The author is well-known, and has held many visiting professorships at both American and other universities.