The New Europe: Economy, Society and Environment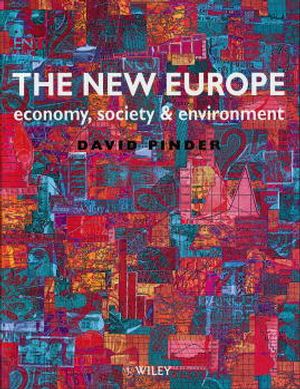 The New Europe: Economy, Society and Environment
ISBN: 978-0-471-67393-4
Jun 1998
504 pages
Description
The New Europe is one of the most dynamic, complex and fascinating regions of the world. Eastern and Central Europe are striving to come to terms with the fall of communism and the dictates of the market, whilst Western Europe, suffering high unemployment and weakened economic impetus, has still to be reconciled to the consequences of restructuring and globalisation. The New Europe provides an unrivalled range of in-depth studies of issues central to the development of Eastern and Western Europe, to the major contrasts which still exist between them and to the problems facing the effective reintegration of this long-divided region. Highly accessible and uniquely authoritative, The New Europe is an indispensable text for students of contemporary Europe.
Partial table of contents:

TOWARDS THE NEW EUROPE.

New Europe or New Europes? East-West Development Dynamics in the Twentieth Century (D. Pinder).

ECONOMIC TRANSFORMATION.

Europe in the World Economy (R. Gibb).

Industrial Restructuring in the New Democracies (A. Dawson).

Tourism and Economic Development (A. Williams & G. Shaw).

Transport, Communications and European Integration (R. Vickerman).

SOCIAL STRESS IN THE NEW EUROPE.

Socio-Economic Change, EU Policy and Social Disadvantage (M. Samers & R. Woods).

Urban Life and Social Stress (P. White).

Agricultural Change and Rural Stress in the New Democracies (T. Unwin).

ENVIRONMENTAL CHALLENGES.

Environmental Challenges in the New Democracies (T. Saiko).

Transport, Economic Development and the Environment: Squaring the Policy Circle? (D. Pinder & J. Edwards).

Conservation and the Rural Landscape (B. Woodruffe).

Contributors.

List of Figures.

List of Tables.

Index.