The New Fibonacci Trader: Tools and Strategies for Trading Success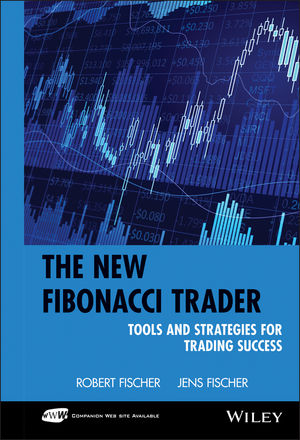 The New Fibonacci Trader: Tools and Strategies for Trading Success
ISBN: 978-0-471-41910-5
Oct 2001
368 pages
Description
Powerful new strategies and tools from the leading exponent of one of today's most important trading tools

With his bestselling Fibonacci Applications and Strategies for Traders, Robert Fischer established himself as the leader in the Fibonacci approach to trading. This new workbook offers a powerful new arsenal of tools, using step-by-step exercises. Fischer carefully delineates techniques for combining his strategies into precise, reliable, well-disciplined trading tools that enable traders to take advantage of naturally occurring and recurring patterns.
Basic Fibonacci Principles.

Applying the Fibonacci Summation Series.

Applying the Fibonacci Ratio to Corrections and Extensions.

PHI-Channels.

PHI-Ellipses.

PHI-Spirals.

Fibonacci Time-Goal Analysis.

Combining Fibonacci Tools.

Afterword: The New Fibonacci Traders: Who Are They?

Tutorials.

List of Abbreviations.

Disclaimer.

Appendix: User Manual WINPHI (CD-ROM): Getting Started.

Index.