The Nonprofit Handbook: Management, 3rd Edition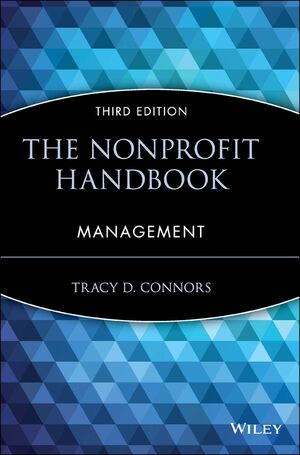 The Nonprofit Handbook: Management, 3rd Edition
ISBN: 978-0-471-39799-1 March 2001 960 Pages
Description
The 2002 Supplement includes:
* A revised chapter on Contingency and Emergency PublicAffairs.
* New chapters on such topics as Making your Data CollectionMeaningful, Sales for Non-Profits, Strategic Leadership ofVolunteer Organizations in an International Context, andOrganizational Culture and Not-for-Profit Organizations.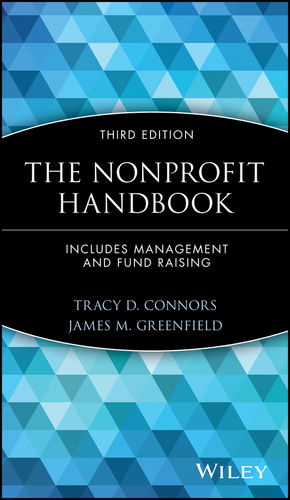 Buy Set of 2 Items
This item: The Nonprofit Handbook: Management, 3rd Edition
Original Price:$485.00
Purchased Together:$440.00
save $45.00
Cannot be combined with any other offers.
Original Price:$293.00
Purchased together:$219.75
save $73.25
Table of contents
EFFECTIVENESS.

The Self-Renewing Organization (T. Connors).

Management Context of Non-For-Profit Organizations in the New Millennium: Diversity, Quality, Technology, Global Environment, and Ethics (J. Champoux).

Change Leadership or Change Management? (J. Til & D. Swalve).

A Hundred Year Horizon: Considering Sustainable Development in the Nonprofit Sector (K. Seel).

Lessons in Strategic Plan Implementation (M. Lu, et al.).

Governance Framework for Collaborations and Mergers (S. Feeney).

Marketing (E. Johnson & M. Venkatesan).

Management Implications and Opportunities of Global Communications: 'Hakken-Kraks Howl' and Global Dot Com: Storm, Norm, Form". (J. Poley).

Distance Learning for Nonprofit Organizations: Getting Started (J. Poley).

Internet Strategy for Nonprofits (M. Fox-McIntyre).

Nonprofit Success on the Internet: Creating an Effective Online Presence (M. Stein).

Strategic Media Relations (E. Wirth).

Contingency and Emergency Public Affairs (R. Thompson).

Strategic Planning for Information Systems (B. Peach & R. Platt).

Emergent Technology and the Not-for-Profit Organization (E. Power & A. Hart).

Building a Knowledge Marketplace: Best Practices to Create Learning Value in Cyberspace (J. Poley).

Technology and Strategy For Organizational Effectiveness (M. Osten).

Managing Organizational Growth (C. Curran).

EFFICIENCY.

Fund Raising Management (J. Greenfield).

Manual of Fund Development Policy and Procedure for Not-for-Profit Organizations (J. Greenfield).

Nonprofit Organizations as Entrepreneurs (R. Reynolds).

Commercial Ventures: Opportunities and Risks for Not-for-Profit Organizations (K. Seel).

Accounting (R. Larkin).

Budgeting Considerations (R. Reynolds).

Unrelated Business Income (J. Blazek).

EVOLUTIONARY ENVIRONMENT.

Ethics and Values in the Not-For-Profit Organization (M. Meneghetti & K. Seel).

Leadership and the Self-Renewing Organization (J. Champoux).

Volunteer and Staff Relations (N. Macduff).

Law and Taxation (B. Hopkins).