The Normal Chaos of Love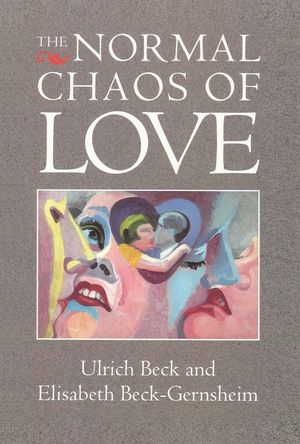 The Normal Chaos of Love
ISBN: 978-0-745-69424-5
Oct 2015, Polity
240 pages
Description
This is a brilliant study of the nature of love in modern society. Ulrich Beck and Elisabeth Beck-Gernsheim argue that the nature of love is changing fundamentally, creating opportunities for democracy or chaos in personal life.
Introduction.
1. Love or Freedom.
2. From Love to Liaison.
3. Free Love, Free Divorce.
4. All For Love of a Child.
5. Eve's Late Apple.
6. Love, Our Secular Religion.
Notes.
Bibliography.
Index.
"This is a much-needed attempt to move beyond the accusations of personal failure that resound through what is called the "family values" debate. Trying to maintain close relationships in a modern individualized society, the authors show, is complicated by the gradual decline of the feudal relations between men and women that once structured family life at women's expense. Their depiction of this transformation is one in which we can all recognize our individual struggles, and yet also begin to connect our personal searches, failures and hopes to the larger forces they reflect."
Myra Marx Ferree, University of Connecticut
"Well argued, coherent and supported by evidence ... [A] sharp and thought-provoking book, which was a real pleasure to read." New Statesman and Society
"Stimulating analysis." Work, Employment and Society
* This is a topical and saleable theme, and should attract a wide general audience.
* Ulrich Beck is one of today's leading European sociologists, he is best known for his work The Risk Sociey (Sage 1992).
* This book will have a wide cross-disciplinary appeal.