The Normans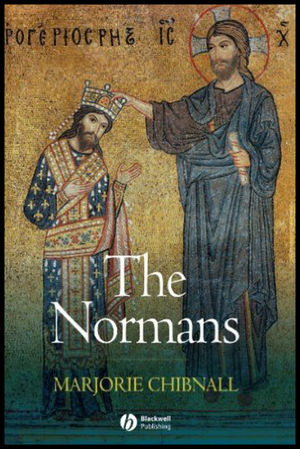 The Normans
ISBN: 978-0-470-69267-7 April 2008 Wiley-Blackwell 208 Pages
Description
This book provides the most comprehensive examination of the Normans available, examining the emergence of the Normans, their characteristics as a group, and their various achievements in war, culture and civilization.
Table of contents
List of Plates.
List of Maps.
List of Genealogical Tables.
Preface.
Abbreviations.
Part I: People and Duchy:.
1. The Emergence of a Norman People.
2. The Rise of Normandy.
Part II: Conquest and Settlement in the North:.
3. The Kingdom of England.
4. Wales, Scotland, Ireland.
Part III: The Normans in the South:.
5. Southern Italy.
6. The Kingdom of Sicily.
7. Mediterranean Expansion.
Part IV: Myth and Tradition:.
8. The Norman Myth.
9. The Norman World.
10. The Normans after 1204.
Select Bibliography.
Index.
Reviews
"A masterly work, the most elegant and concise account of Norman history currently in print."
Times Literary Supplement
<!--end-->
"Lucidly written, based on up-to-date literature and above all, on an intimate knowledge of the sources, Marjorie Chibnall's latest book is an absolute must for the novice reader as well as for the seasoned Anglo-Norman specialist." History

"Chibnall has produced a very engaging and informative general study of the Normans." History

"A marvellous overview of the Normans written by a preeminent scholar of the Anglo-Norman realm ... While much of the Norman story is well known, Chibnall's study brings it all together in one graceful package. Her emphasis on the kingdom of Sicily is a useful corrective to our usual concentration on the Anglo-Norman realm. Equally valuable is her emphasis on kinship networks and the importance of the church within Norman society. This attempt to present a balanced view of the Norman world may be the single most valuable quality to this work. The Normans is an excellent introduction for the student of this remarkable people." Albion
What's New


The most comprehensive account of the Normans available.

Examines the Normans' in the north and south of Europe.

Covers society and culture as well as war and expansion.