The Organic Chemistry of Drug Synthesis, Volume 6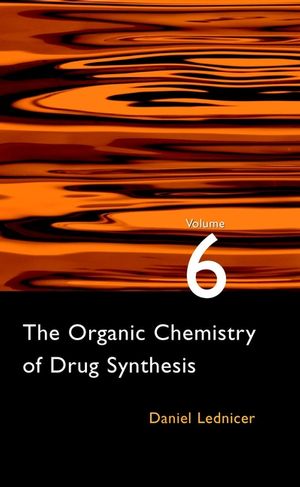 The Organic Chemistry of Drug Synthesis, Volume 6
ISBN: 978-0-471-24510-0 November 1998 264 Pages
Description
The Organic Chemistry of Drug Synthesis, Volume 6 covers the literature on the synthesis of medicinal agents from 1994 to 1998. This well-received series meets the needs of practitioners in the field who seek a quick overview of the synthetic routes that have been used to access specific classes of therapeutic agents.

While most books on medicinal chemistry are organized on the basis of therapeutic or biochemical classes, materials in this series are arranged and discussed in terms of chemical structure. Thus, the preparation and detailed organic chemistry of the classes are presented in a unified way. Only drugs that have been granted a U.S. Adopted Name are included in this series.

Synthetic organic, pharmaceutical, medicinal, and heterocyclic chemists will find this series an invaluable resource for their research in the synthetic chemistry of drug development.
Original Price:$2,025.00
Purchased Together:$1,660.00
save $365.00
Open-Chain Compounds.

Monocyclic Aromatics.

Carbocyclic Compounds.

Five-Membered Heterocycles.

Six- and Seven-Membered Heterocycles.

Five-Membered Heterocycles Fused to One Benzene Ring.

Six-Membered Heterocycles Fused to One Benzene Ring.

Beta Lactam Antibiotics.

Bicyclic Fused Heterocycles.

Polycyclic Fused Heterocycles.

Indexes.