The Pagan Religions of the Ancient British Isles: Their Nature and Legacy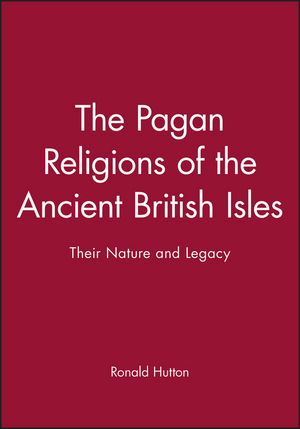 The Pagan Religions of the Ancient British Isles: Their Nature and Legacy
ISBN: 978-0-631-18946-6 December 1993 Wiley-Blackwell 422 Pages
Description
This is the first survey of religious beliefs in the British Isles from the Old Stone Age to the coming of Christianity, one of the least familiar periods in Britain's history. Ronald Hutton draws upon a wealth of new data, much of it archaeological, that has transformed interpretation over the past decade. Giving more or less equal weight to all periods, from the Neolithic to the Middle Ages, he examines a fascinating range of evidence for Celtic and Romano-British paganism, from burial sites, cairns, megaliths and causeways, to carvings, figurines, jewellery, weapons, votive objects, literary texts and folklore.
Table of contents
Preface.
Preface to the Paperback Edition.
1. The Mysteries Begin (c.30,000 - c.5000 BC).
2. The Age of The Tombs (c.5000 - c.3200 BC).
3. The Coming of the Circles (c.3200 - c.2200 BC).
4. Into the Darkness (c.2200 - c.1000 BC).
5. The People of the Mist (c.1000 BC - c. AD 500).
6. The Imperial Synthesis (AD 43 - 410).
7. The Clash of Faiths (AD c.300 - c. 1000).
8. Legacy of Shadows.
Notes.
Additional Source Material.
Index.
Reviews
"An excellent, up-to-date compendium of British pagan religions based primarily upon recent archaeological findings. Hutton has contributed a well documented resource which has popular interest."
Library Journal
"Brilliant ... Hutton's book gives us by far the best, most level-headed overview of this fascinating but contentious subject." Times Literary Supplement
Features
Hardback has sold over 13,000 copies
Contains new preface written for the paperback edition
The only available survey of the religious beliefs of the pre-Christian British Isles.