The Past as Future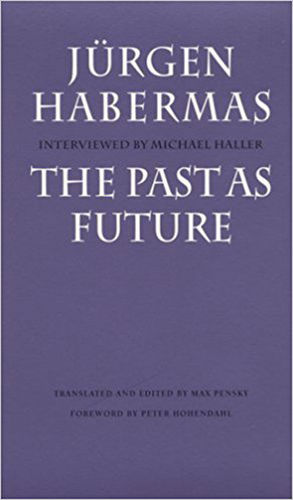 The Past as Future
ISBN: 978-0-745-61454-0
Sep 1994, Polity
192 pages
Description
In this book Jürgen Habermas addresses some of the most pressing social and political issues of our time: the consequences of the collapse of communist regimes in Eastern Europe and the former Soviet Union; the resurgence of nationalism and right-wing violence in Europe; and the prospects for a transformation of international relations and the building of a more just and peaceful world order.

Most of the book takes the form of an extended interview which covers a wide range of contemporary topics and events, from German unification to the Gulf War, from the limits of theory to the role of intellectuals. While Habermas draws on ideas developed in his more theoretical works, he states his views here with exceptional clarity and force.

The Past as Future will be of great interest not only to students of social and political theory, but to anyone concerned with the current state and future of Europe and the West.
Foreward by Peter Hohendahl.
Preface by Michael Haller.
Prologue.
1. The Gulf War: Catalyst for a New German Normalcy?.
2. The Normative Deficits of Reunification.
3. The Past as Future.
4. Europe's Second Chance.
5. What Theories Can Accomplish - and What They Can't.
6. The Asylum Debate (Paris Lecture, 14 January 1993).
Afterword (May 1993).
Translator's Notes.
Index.
"Hohendahl does an excellent job of placing Habermas in the context of the political struggles taking place within Germany."
Discourse and Society
"Concise and accessible ... Habermas's responses to recent and current world events represent an enlightening and formidable merging of theory and practice ... It is an ideal introduction to Habermas. The interviews are straightforward and lively." Australian Journal of International Affairs
This is one of the most accessible of Habermas's books
This is Habermas's most explicitly political book, it is addressed to a wide readership
It deals with the development of the European community, the problems of inequality and conflict on a global scale, as well as current issues like the unification of Germany. It also includes a sustained discussion of the Gulf War.