The People Quotient (PQ) Scale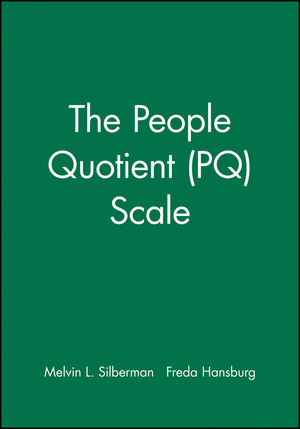 The People Quotient (PQ) Scale
ISBN: 978-0-787-97954-6
Nov 2005, Pfeiffer
6 pages
Description
Part of the PeopleSmart package, the People Quotient (PQ) Scale is designed to help your participants understand areas in which their ?people skills? are weak or strong. This 40-item self-scoring inventory assesses participants on each of the program?s skills:

1. Understanding people.
2. Expressing thoughts and feelings clearly.
3. Speaking up when your needs are not being met.
4. Asking for feedback from others and giving them quality feedback in return.
5. Influencing how others think and act.
6. Bringing conflicts to the surface and getting them resolved.
7. Collaborating with others as opposed to doing things by yourself.
8. Shifting gears when relationships are unproductive.

With this component of the most comprehensive interpersonal skills training program available, you?ll help your participants understand how to bring out the best in their colleagues, customers, direct reports, and bosses.