The Peoples of Borneo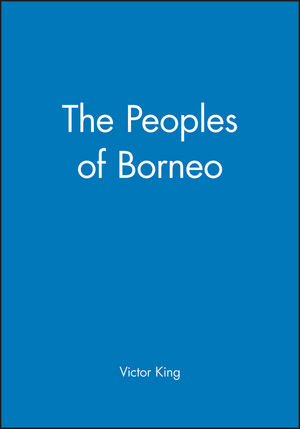 The Peoples of Borneo
ISBN: 978-0-631-17221-5 August 1993 Wiley-Blackwell 352 Pages
Description
Borneo, the third largest island in the world, is still sparsely populated, but it has a remarkable ethnic diversity. This book examines that diversity - in economic and social life, political organization, religion, worldview and material culture - and shows that, beneath these variations, there are common social and cultural features that can be traced back to the Austronesian-speaking migrants who first settled the island about 4,500 years ago.
The processes of historical differentiation from these common roots are considered by describing local human adaptations to the environment, and the external influences on the Bornean peoples, from places as far away as China, India, the Middle East and Europe.
Besides its cultural diversity and the historical reasons for it, there are two dominant themes in the literature on Borneo: first, European popular images of the island and its peoples, which tend to dwell on exotic customs and practices, such as headhunting and piracy; and, second, the pervasive influence of the rainforest on Bornean ways of life.
The book provides a comprehensive view of traditional Bornean societies and cultures, setting its seemingly exotic institutions in their proper context, and documenting the recent challenge to traditional ways of life posed by modernization, the commercialization of agriculture, logging and forest clearance, resettlement and land development.
Table of contents
Preface.
List of Plates.
List of Maps.
List of Tables.
1. The Island of Borneo: General Perspectives.
2. The People.
3. Prehistory: Australoids and Mongoloids.
4. India, China and Islam.
5. Europeans and Borneo: From Early Trade to Independence.
6. Economic Systems.
7. Socio-Political Organization.
8. Worldview and Religion.
9. Material Culture.
10. Modernization and Development.
References.
Index.
Reviews
"The book's great strength lies in the fact that it brings together - in a well-structured format and an eminently readable prose - a great deal of highly disparate information ...The informal, easy style and wealth of detail make it suitable for use as a student text ...The book is handsomely presented, with excellent reproductions of a range of thoughtfully-chosen etchings, photographs and drawings." Christine Helliwell, Australian National University
Features
First ever history of its kind covering four and half millenia
Written by the world's leading expert, and based on original research.