The Peoples of the Middle Niger: The Island of Gold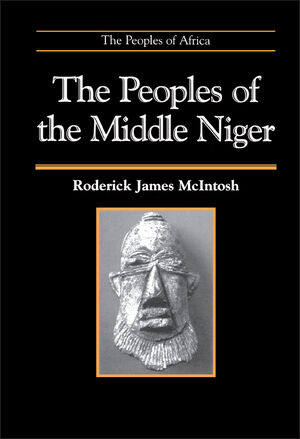 The Peoples of the Middle Niger: The Island of Gold
ISBN: 978-0-631-17361-8
Oct 1998, Wiley-Blackwell
376 pages
Description
This book provides the first comprehensive history of the peoples of the Middle Niger written by an English-speaking scholar.
List of Plates.
List of Figures.
List of Maps.
Preface.
1. Riches Beyond Lucre, The Island of Gold.
2. The Dry Basins of the Middle Niger.
3. Historical Imagination: 4100 BP.
4. Peoples of the Four Live Basins.
5. Historical Imagination: 300 BC.
6. Penetration of the Deep Basins.
7. Historical Imagination: AD 400.
8. Prosperity and Cities.
9. Historical Imagination: AD 1000.
10. The Imperial Tradition.
11. Historical Imagination: AD 1472.
12. Epilogue: Resilience of an Original Civil Society?.
Bibliography.
"McIntosh's contribution is an immensely scholarly and in some ways a subversive book. The great strength of McIntosh's book is in its implicit demand that we re-examine the comfortable old taxonomies."
History Today

"A splendid achievement ... this volume sets a new standard of thoroughness in the presentation of West African history." Bulletin of the School of Oriental and African Studies
Provides archaeological, anthropological and historical overview of a key region of sub-Saharan Africa and its inhabitants
Relates the complex and dramatic climatic change to the development of human societies in the region
Reassesses the origins and nature of the earliest urban sites in sub-Saharan Africa, including the Jenne-Jeno complex and Timbuktu.