The Philosophy of Thomas Reid: A Collection of Essays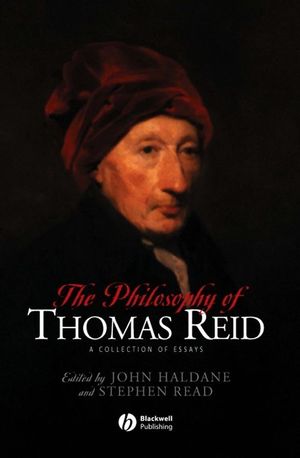 The Philosophy of Thomas Reid: A Collection of Essays
ISBN: 978-1-405-10905-5
Feb 2003, Wiley-Blackwell
222 pages
Description
Thomas Reid was one of the greatest philosophers of the eighteenth century and a contemporary of Kant's. This volume is part of a new wave of international interest in Reid from a new generation of scholars.





The volume opens with an introduction to Reid's life and work, including biographical material previously little known. A classic essay by Reid himself – 'Of Power' – is then reproduced, in which he sets out his distinctive account of causality and agency. This is followed by ten original essays exploring different aspects of Reid's philosophy, as well as his relation to other thinkers, such as Kant, Priestley, and Moore.
1. Introduction: John Haldane (University of St. Andrews).
2. Of Power: Thomas Reid.
3. Reid and Epistemic Naturalism: The Constitutive First Principles of Common Sense: Patrick Rysiew (University of British Columbia).
4.The Problem with Reid's Direct Realism: J. Todd Buras (Yale University).
5. Reid's Foundation for the Primary Quality / Secondary Quality Distinction: Jennifer McKitrick (University of Alabama at Birmingham).
6. Reid, Kant, and the Philosophy of Mind: Etienne Brun-Rovet.
7. Reid and Priestley on Method and the Mind: Alan Tapper (Edith Cowan University, Western Australia).
8. Common Sense and the Theory of Human Behaviour: Ferenc Huoranszki (Central European University, Budapest).
9. How to Reid Moore: John Greco (Fordham University).
10. A Defense of Scottish Common Sense: Michael Pakaluk (Clark University, Massachusetts).
11. Reid on Fictional Objects and the Way of Ideas: Ryan Nichols (University of Aberdeen).
12. Reconsidering Reid's Geometry of Visibles: Gideon Yaffe (University of Southern California).


Marks renewed interest in the philosopher Thomas Reid, a contemporary of Kant's.


Presents previously little known biographical information about Reid.


Reproduces Reid's seminal essay - 'Of Power'.


Includes ten original essays by up-and-coming scholars.