The Physics and Chemistry of Solids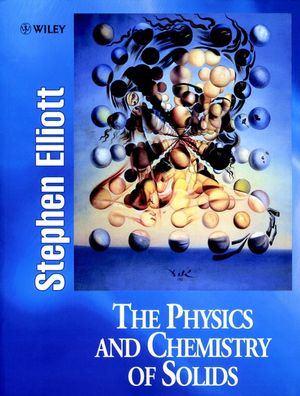 The Physics and Chemistry of Solids
ISBN: 978-0-471-98195-4
Sep 1998
794 pages
Description
Taking an original, imaginative approach to the subject, Stephen Elliott's book is one of the first to bridge the gap between solid state physics and chemistry. Considerable thought has gone into the structure and content of this book, with the first four chapters covering the properties of atoms in solids and the remaining four concentrating on the behaviour of electrons in materials. Fundamental principles are covered together with the very latest developments, such as combinatorial library synthesis, mesoporous materials, fullerenes and nanotubes, optical localization and the experimental observation of fractional electronic charge. Clearly written and richly illustrated, The Physics and Chemistry of Solids will be of great interest to Physicists, Chemists, Material Scientists and Engineers.
Synthesis and Preparation of Materials.

Atomic Structure and Bonding.

Defects.

Atomic Dynamics.

Electrons in Solids.

Electron Dynamics.

Dielectric and Magnetic Properties.

Reduced Dimensionality.

Indexes.
"it [the book] would be a useful reference source for solid state chemists." (Angenanote Chemie, Vol. 38, No. 4, 1999)
Full opening chapter on both the chemical synthesis and physical preparation of materials.


Real materials are used through out the text, and disorder and defects are introduced at an early stage.


Carefully structured text, with the first four chapters covering the properties of atoms in solids, whilst the remaining four concentrate on the behaviour of electrons in materials.


Each of the 8 chapters is relatively self-contained, and can be taken out of order as required.

Includes coverage of state of the art material, such as fullerenes, quantum dots, nanotubules, quantum wires, layered crystals and quantum wells.


Written for students, the text includes many examples and applications, and over 200 selected problems of differing levels of complexity, carefully designed to test and refresh students knowledge and extend their understanding of the material. Extensive references have also been added to direct readers to more detailed information


Richly illustrated, the text will also include a section of full colour plates.