The Physiology of Plants Under Stress: Soil and Biotic Factors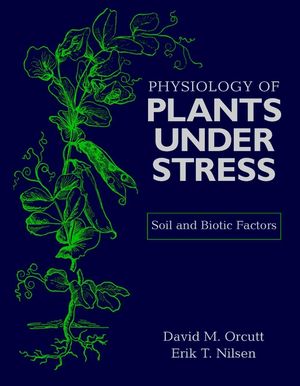 The Physiology of Plants Under Stress: Soil and Biotic Factors
ISBN: 978-0-471-17008-2
Jun 2000
696 pages
Description
This second of a two-part treatise describes the phenomena of plants under stress, describing the relationship between plant structure, development, and growth and such environmental stresses as too much or too little water, light, heat, or cold.
SOIL PROCESSES AND PLANT STRESS PHYSIOLOGY.

Introduction and General Concepts.

Soil/Plant Relationships.

Nutrient Deficiency Stress and Plant Growth and Development.

Mycorrhizae, special contribution by Shawn Semones.

Salinity Stress.

BIOTIC FACTORS AND PLANT STRESS PHYSIOLOGY.

Influence of Plant Pathogens on Host Physiology.

Herbivory and Plant Stress.

Allelochemistry as a Plant Stress, special contribution by Thomas Ting Lei.

Weeds and Other Competitors, special contribution by Cynthia Lipp.

Parasitic Vascular Plants.

ANTHROPOGENIC-INDUCED STRESSES.

Soil Pollutants: Heavy Metals and Pesticides.

Atmospheric Pollution: SO_2, O_3, NO_x, and "Greenhouse Gases".

CONCLUSION.

Generalities, Trends, and Future Directions.

Appendices.

Index.

About the Authors.
"What more could any teacher want?.... It is difficult to praise the contents too highly" (Biological Agriculture & Horticulture, Vol.19 2001)