The Politics of Identity: Liberal Political Theory and the Dilemmas of Difference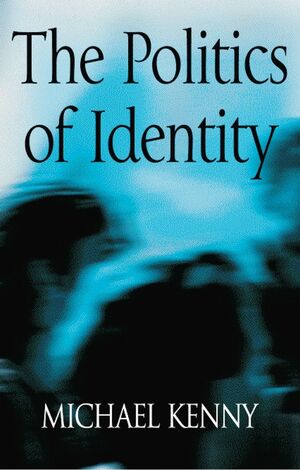 The Politics of Identity: Liberal Political Theory and the Dilemmas of Difference
ISBN: 978-0-745-61905-7
Jun 2004, Polity
224 pages
Description
This book provides a comprehensive and critical assessment of the ways in which Anglo-American political theorists have responded to the emergence of a politics of identity in democratic society. It examines the merits and weaknesses of the ideas associated with the major schools and thinkers in contemporary philosophical liberalism. It also provides a critical exploration of the arguments of their pluralist rivals, including advocates of multiculturalism, 'difference' and recognition.





Kenny illustrates how debates over such concepts as identity, difference, recognition and culture are intertwined with political theorists' characterizations of democracy, citizenship and civil society. In an analysis that juxtaposes normative political theory with the study of social movements and change, the author challenges two widely held ideas about the relationship between liberal democracy and culturally based groups. He questions the assertion that there is no place for identity based political argument in the public life of a democracy. And he challenges the pluralist conviction that the re-emergence of collective identities signals the demise of liberal culture and political thought.





Written in a clear and accessible style, The Politics of Identity is intended for students, scholars and general readers interested in contemporary political and social thought, political ideologies, and political culture.
Ackmwlegements.
Preface..
.
1 The Character and Origins of the Politics of Identity..
.
2 The Politics of Identity in Liberal Political Theory..
.
3 Citizenship, Public Reason and Collective Identity..
.
4 Civil Society and the Morality of Association..
.
5 The Public Faces of Identity Politics..
.
6 Identities in Motion: the Political Ethics of Social Movements..
.
7 Liberalism and the Politics of Difference..
.
8 Liberalism and the Politics of Recognition..
.
9 Conclusions.
Notes..
References and Bibliography.
Index.
"A very illuminating, rich and carefully thought-through book which should attract the attention of both political philosophers and sociologists."
British Journal of Sociology
"Michael Kenny identifies, analysis and deftly cuts through the obstacles that have heretofore impeded or precluded communication between Kantian-universalist liberals, on the one hand, and multicultural particularists, on the other. Although ultimately siding with the former over the latter, Kenny nevertheless shows very nicely how and what liberals can learn from multiculturalists. The politics of Identity is a timely and welcomed contribution to one of the central theoretical and political debate of our time."
Terrance Wall, Arizona State University

"An authoritative, detailed and lucid examination of one of the key questions preoccupying political philosophers and policy makers alike. No better account of the challenges posed to Anglophone liberal philosophy by the politics of identity has been provided."
Jeremy Jennings, Birmingham University

"The politics of Identity sensitively argues that liberals and their multicultural critics have over inflate the difference between themselves, reducing each others position to unnuanced caricatures. As a consequence, identity politics wrongly appears wholly incompatible and threatening to liberal political theory. For Kenny, liberalism has always been conceptually more robust and more flexible than both its opponents and even proponents have recognized, and this is because, in part, both liberals and their detractors. have lost sight of the richly textured contours of the liberal traditions. This book has long been overdue."
David Weinstein, Wake Forest University


Interweaves debates arising in the fields of political philosophy and social theory with empirical studies of cultural minorities and social movements, to investigate the political and moral character of identity politics.


Traces the intellectual genealogy and political origins of current liberal theorizing about cultural pluralism and social identity.


Offers a new interpretative framework for understanding and analysing the idea of the politics of identity.


Provides an in-depth, critical assessment of recent pluralist interpretations of liberalism, in particular: multiculturalism; difference-based liberalism; and the politics of recognition.