The Power of Gold: The History of an Obsession, Illustrated Edition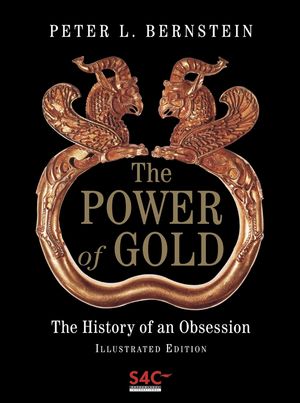 The Power of Gold: The History of an Obsession, Illustrated Edition
ISBN: 978-0-470-09102-9 December 2005 304 Pages
Description
Incorporating myth, history and contemporary investigation, Bernstein tells the story of how human beings have become intoxicated, obsessed, enriched, impoverished, humbled and proud for the sake of gold. From the past to the future, Bernstein's portrayal of gold is intimately linked to the character of humankind.
Prologue: The Supreme Possession.
1. Get Gold at All Hazards.
2. Midas's Wish and the Creatures of Pure Chance.
3. Darius's Bathtub and the Cackling of the Geese.
4. The Symbol and the Faith.
5. Gold, Salt and the Blessed Town.
6. The Legacy of Eoba, Babba and Udd.
7. The Great Chain Reaction.
8. The Disintegrating Age and the Kings' Ransoms.
9. The Sacred Thirst.
10. The Fatal Poison and Private Money.
11. The Asian Necropolis and Hien Tsung's Inadvertent Innovation.
12. The Great Recoinage and the Last of the Magicians.
13. The True Doctrine and the Great Evil.
14. The New Mistress and the Cursed Discovery.
15. Strength and Failure.
16. Breaking the Golden Fetters.
17. Tearing Loos e the Golden Anchor.
Bibliography.
Index.