The Power of Inclusion: Unlock the Potential and Productivity of Your Workforce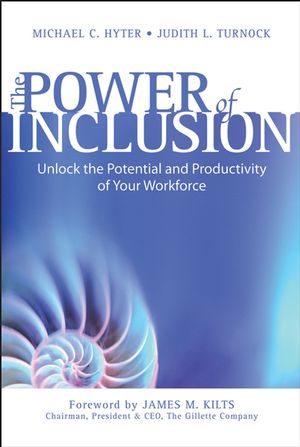 The Power of Inclusion: Unlock the Potential and Productivity of Your Workforce
ISBN: 978-0-470-15692-6 April 2009 288 Pages
Description
There is an enormous amount of wasted potential within organizations today because most do not adequately tap in to the wealth of human capital available to them. Most organizations believe that they are meritocracies, but that is a myth that masks the real situation of unequal opportunity that exists in most firms. Exclusionary tendencies are built into leadership, management, and human resources practices that perpetuate unequal opportunity. Most companies "sort and select," hiring others most like themselves, and focus training and development on those who are identified as high potential.

This book makes a business case for a new inclusive model of human resource development, driven by the demands of increasingly diverse workplaces and continuing expansion of the global economy. It demonstrates that people who succeed often acquire their talent because of the development attention they have received, and it shows how to create a culture of inclusion and development to unlock employee potential and productivity.

The authors ' approach — developing talent in all employees and aligning human resource systems and senior leadership commitment with that goal — is a response to a business challenge facing corporate North America today. The patterns of exclusion and preference that limit human potential are universal; this book offers management insights for any corporate audience serious about maximizing productivity in the competitive global economy.
Foreword by James M. Kilts.
Acknowledgments.
Introduction: The Business Imperative.
Chapter One. Two Models of Development.
Chapter Two. Overcoming Barriers to Development: Eliminating Negative Treatment and Encouraging Quality Treatment.
Chapter Three: Managing Inclusion: Positioning All Employees for Success.
Chapter Four. Strategic Leadership: The Sine Qua Non of change.
Chapter Five. Aligning Human Resources with a Culture of Development.
Chapter Six. Jump-Starting Inclusion: Establishing the Infrastructure.
Chapter Seven. Inclusion in the Global Economy.
Chapter Eight. Measuring Progress and Demonstrating Results.
Afterword. Unleashing the Potential of Your Workforce.
Index.