The Practice of History, 2nd Edition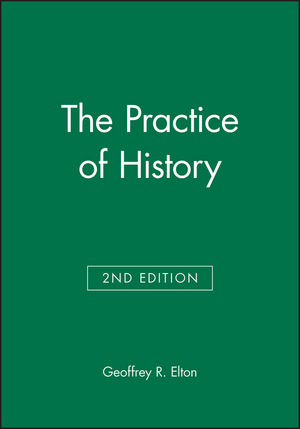 The Practice of History, 2nd Edition
ISBN: 978-0-631-22979-7
Jan 2002, Wiley-Blackwell
236 pages
Description
The new edition of G. R. Elton's classic work is a wide-ranging, succinct and practical introduction for all students and general readers of history. It makes a major contribution to the question "what is history?".
Preface.
1. Purpose.
The Present Debate.
Autonomy.
Kinds.
Rivals.
Purpose.
2. Research.
The Possibility of Historical Truth.
Facts and Methods.
The Sources.
Evidence and Criticism.
Imagination.
3. Writing.
Controls.
Patterns and Bias.
Style.
Audience.
Categories.
Length.
Analysis and Narrative.
4. Teaching.
Undergraduate Teaching: What?.
Undergraduate Teaching: How?.
The Graduate Student.
Afterword. (Richard J. Evans).
Notes.
Index.


A classic work written by a world famous historian.


Well known by lecturers and a popular text to assign to classes.


Afterword puts the book in the context of Elton's other work and assesses its impact.