The Practice of Silviculture: Applied Forest Ecology, 9th Edition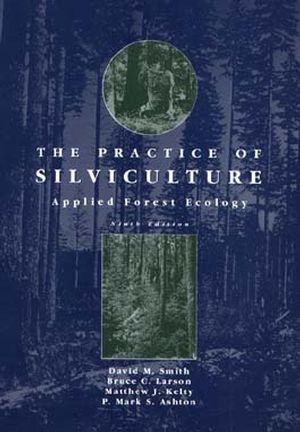 The Practice of Silviculture: Applied Forest Ecology, 9th Edition
ISBN: 978-0-471-10941-9
Oct 1996
560 pages
Description
This is the premier source of ecologically and econimically sound information on the long-term treatment of forests. It provides the information necessary to understand, analyze, and apply the various techniques available for growing stands under any circumstances. It emphasizes the development of techniques so professionals are able to invent silvicultural solutions to problems.
Partial table of contents:

INTRODUCTION TO SILVICULTURE.

Silviculture and Its Place in Forestry.

Stand Dynamics.

TENDING AND INTERMEDIATE CUTTING.

The Response of Individual Trees to Thinning and Pruning.

Management of Growth and Stand Yield by Thinning.

Methods and Application of Thinning.

Release Operations and Herbicides.

REGENERATION.

Ecology of Regeneration.

Site Classification and Species Selection.

Artificial Regeneration.

STAND DEVELOPMENT AND STRUCTURE.

The Silviculture of Pure Even-Aged Stands.

Vegetatively Regenerated Stands.

Double-Cohort Pure Stands Regenerated by Partial Cutting.

Silviculture of Pure Uneven-Aged Stands.

Stands of Mixed Species.

SILVICULTURAL MANAGEMENT OBJECTIVES.

Timber Management.

Silvicultural Management of Watershed Ecosystems.

Silvicultural Control of Damaging Agencies.

Agroforestry.

Appendices.

Index.