The Practice of Stewardship in Religious Fundraising: New Directions for Philanthropic Fundraising, Number 17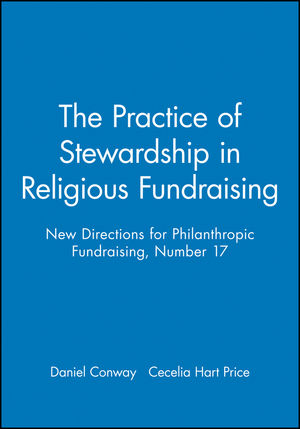 The Practice of Stewardship in Religious Fundraising: New Directions for Philanthropic Fundraising, Number 17
ISBN: 978-0-787-99879-0
Mar 1998, Jossey-Bass
91 pages
Description
Insights to improve religious fundraising practices
The Practice of Stewardship in Religious Fundraising examines the principles, challenges, and current methods of fundraising in the context of the church. The 17th Volume of the New Directions for Philanthropic Fundraising series, this book features chapters written by leaders in the field to provide insight on prominent issues based on real-world perspective. Topics range from accountability and the problems with stewardship as a model to stumbling blocks, implications for practice, and more.
1. Interview with Henry Rosso on Stewardship and Fundraising (Daniel Conway).
2. Giving from the Heart: Stewardship as Way of Life (Archbishop Thomas J. Murphy).
3. Stewards for Whom? Problems with Stewardship as a Model for Fundraising (Thomas H. Jeavons).
4. Rediscovering Accountability (John Ronsvalle & Sylvia Ronsvalle).
5. Stumbling Stones of the Steward (Mark R. Dollhopf).
6. Implications for Fundraising Practitioners (Cecelia Hart Price).