The Protection and Conservation of Water Resources: A British Perspective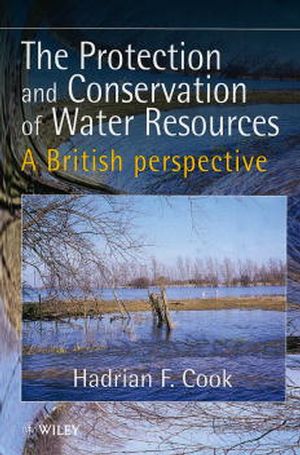 The Protection and Conservation of Water Resources: A British Perspective
ISBN: 978-0-470-86056-4 November 2000 354 Pages
Description
This book is about water in Britain. It is about resources, their conservation, protection of water quality for human consumption and aquatic ecosystems. Presently there is a struggle to reverse long-term trends towards contaminated groundwater, polluted rivers and dirty beaches. While farmers have to contend with fertiliser controls, and sewage undertakings improve treatment, industry is now under the most stringent pollution control measures in history. Amidst the dash for more dishwashers and washing machines, and in a country which prides itself on its gardening, we are told the climate is changing and this may put further pressure on resources. Meanwhile, recent dry winters have compounded long-term over-abstraction problems, reducing river flows and resulting in drought orders. Since 1989 there has been privatisation of water and sewage undertakings, and the loss of what was once a public service to commercial providers. This has proved controversial, and anything from low reservoirs to highly paid water executives keeps water in the news year-by-year. There have also been major changes in the environmental regulation of water; with the creation of the National Rivers Authority, and subsequently the Environment Agency and SEPA for Scotland. There is now a relatively stable, and regulated, provision of water and sewerage services across England, Scotland and Wales. With the issues such as sustainable development, demand management (including leakage controls) and environmental assessment driving water policy and planning, there is a price to pay for investment, and this has to be shifted towards the consumer. This book explores all these aspects of Britain's water resources, providing a comprehensive description of recent policy developments. It is written for advanced students of environmental science and policy, and for professionals in the water industry and regulatory bodies.
Table of contents
Water, Policy and Procedure.

Water Resource Availability in Britain.

Institutions and Legislation for Resource Management.

Sustaining Bulk Supply (1): Consumption and Interference.

Sustaining Bulk Supply (2): Possible Solutions.

Water Quality Background Issues.

Environmental Issues of Water Quality and Quantity.

Towards Solutions (1): Land Use and Technical Fixes.

Towards Solutions (2): The Catchment Approach.

Britain, Europe, the World and the Future.

References.

Index.