The Psychology of Coaching, Mentoring and Learning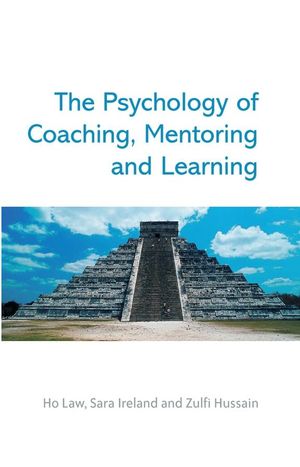 The Psychology of Coaching, Mentoring and Learning
ISBN: 978-0-470-06044-5
Apr 2007
264 pages
Description
The first UK book to address coaching psychology as a discipline, The Psychology of Coaching, Mentoring and Learning provides a thorough understanding of the rationale, theory and practice of coaching and mentoring from a psychological perspective. Ho Law, Sara Ireland and Zulfi Hussain unify the psychology underpinning this diverse and expanding field, then demonstrate how both individuals and organisations can easily apply the principles and techniques of coaching and mentoring. A wide range of tools and exercises are provided to implement the techniques described.
About the Authors.
Foreword.
Preface.
Acknowledgements.
Chapter 1. Introduction.
Chapter 2. The Coming of Age: Coaching, Mentoring and Positive Psychology.
Chapter 3. Philosophy and Theories of Psychology Applicable to Coaching and Mentoring: Learning Processes/Theories.
Chapter 4. Definitions: Coaching Psychology, Coaching, Mentoring and Learning.
Chapter 5. Becoming a Learning Organisation and Learning Community through Coaching and Mentoring.
Chapter 6. Developing a Universal Framework for Diversity, Coaching and Mentoring.
Chapter 7. Techniques and Tools.
Chapter 8. Continuing Development, Learning Resources and Practical Exercises.
Chapter 9. Case Studies.
Chapter 10. Evaluation.
Chapter 11. Conclusion, Discussion and Future Work.
References.
Index.