The Psychology of Sexual Health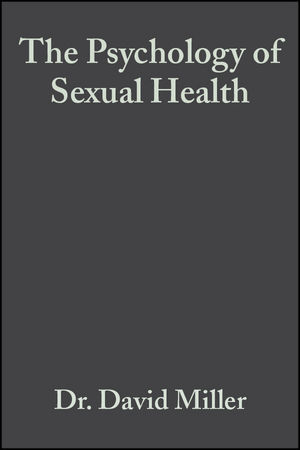 The Psychology of Sexual Health
ISBN: 978-0-470-75983-7 April 2008 Wiley-Blackwell 352 Pages
Description
There have been rapid developments in the psychological management of sexually transmitted diseases, particularly HIV and AIDS. However, a significant proportion of those attending genitourinary clinics do not have a disease or infection, but rather are seeking help with sexual health issues relating to behaviour, prior sexual experiences and relationships. Hence as clinics become more and more generalist there is a need to focus on behavioural aspects of disease.
This is the first text to draw together the knowledge base and expertise of clinicians and researchers from all disciplines in the psychological management of sexual health. It presents advances in theory and practice in a practical way that will be accessible for all disciplines.
Table of contents
Section 1: Lessons of history and context
.
.
Introduction- The meaning of the psychology of sexual health; The epidemiology of sexually transmitted diseases and sexual health; Psychological factors in sexually transmitted diseases; Behaviour change for STD prevention and sexual health; Sexualities and sexual health: Lessons from History; STD control and psychology of sexual health in developing countries; Race and cultural issues in sexual health; Regulation and fertility.
Section 2: Practical applications in the psychology of sexual health.
.
Taking a sexual history; Issues and principles in the assessment and management of psychosexual disorders in sexual health settings; Psychological management in HIV infection; Psychiatric issues in the management of sexual health problems; Partner notification - the management of partners in the sexual health setting; The psychological management of rape and PTSD: clinical issues, assessment and treatment; Sexual health in primary care; Personality disorder and sexual health; The psychoanalytic understanding of dangerous and violent sexual practice; Managing the sequalae of childhood sexual abuse in adults; Psychological aspects of fertility, reproduction and menopause; Cognitive-behavioural group interventions to initiate and maintain safer sex; Pain syndromes in sexual health management; Characterisation and management of psychological issues in termination of pregnancy; Unconventional sexual lifestyles; Conclusion - the future agenda in the psychology of sexual health.
Features
* no other book available on this subject
* addresses a wide range of issues including STDs, sexual abuse, rape, and abortion
* provides practical information that can be put to immediate use
* contributions from experts around the world