The Pyrimidines, Supplement 1, Volume 16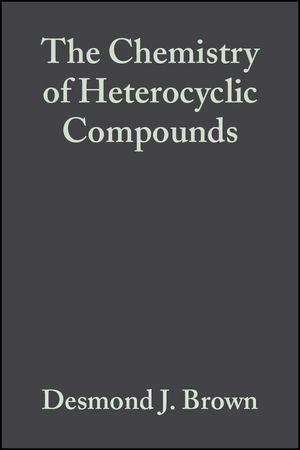 The Pyrimidines, Supplement 1, Volume 16
ISBN: 978-0-471-38116-7 January 1970 897 Pages
Description
Drawing from over 2,500 papers, this volume eliminates the need for time-consuming literature surveys for pyrimidines from 1970 through 1983. Chapters summarize the major advances in pyrimidine chemistry, detail advances in methods of primary synthesis of pyrimidines, update all aspects of hydropyrimidines, and treat recent advances in the ionization and spectra of pyrimidines.
Table of contents
Introduction to the Pyrimidines (H l, E l).

The Principal Synthetic Method (H 3l, E 20).

Other Methods of Primary Synthesis (H 82, E 53).

Pyrimidine and Its C-Alkyl Derivatives (H ll6, E 86).

Nitro-, Nitroso-, and Arylazopyrimidines (H l38, E 94).

Halogenopyrimidines (H l62, E ll0).

Hydroxyand Alkoxypyrimidines (H 227, E l66).

Sulfur-Containing Pyrimidines (H 272, E 202).

The Aminopyrimidines (H 306, E 230).

The Pyrimidine Carboxylic Acids and Related Derivatives (H 389,E 296).

The Reduced Pyrimidines (H 430, E 322; by R. F.

Evans).

Appendix: List of Simple Pyrimidines (H 50l, H Tl).

References.

Author Index.

Subject Index.