The Quality Handbook for Health Care Organizations: A Manager's Guide to Tools and Programs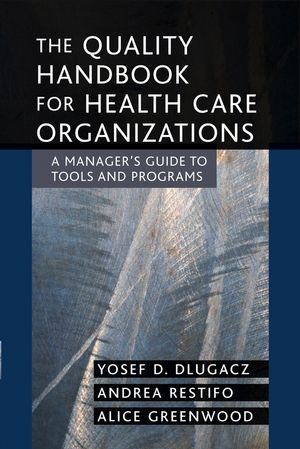 The Quality Handbook for Health Care Organizations: A Manager's Guide to Tools and Programs
ISBN: 978-0-787-96921-9 April 2004 Jossey-Bass 288 Pages
Description
This important book is a practical, theory-based resource on the topic of health care quality management written for health care administrators and practitioners.  It offers the tools needed to help managers make decisions, prioritize resources (financial and human), and analyze and improve the care they deliver.  The Handbook offers a hands-on approach to specific topics such as the implementation of managerial goals, instructions for developing accurate measurements for evaluating care, the utilization of data as a basis for process improvement, exploration of quality management tools and techniques, guidelines for the complex integration of collaborative services in health care, and methods for effective communication and improving accountability.
Table of contents
Figures and Tables.
Foreword.
Author's Note.
Preface.
The Authors.
1. The Role of the Manager.
2. Managing Quality.
3. Information and Prioritization.
4. Managing Quality Data.
5. Using Quality Tools and Statistical Methods for Data Analysis.
6. Translating Information into Action.
7. Working with Guidelines.
8. Communication and Accountability.
9. To Err Is Indeed Human.
10. Working Together.
Conclusion.
Bibliography.
Name Index.