The REDO Compendium: Reverse Engineering for Software Maintenance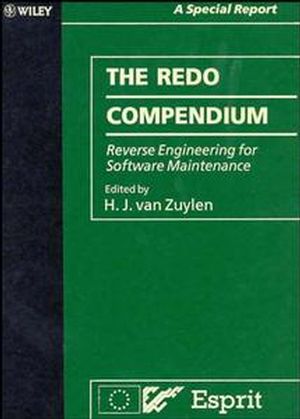 The REDO Compendium: Reverse Engineering for Software Maintenance
ISBN: 978-0-471-93607-7
Apr 1993
430 pages
Description
Assesses the benefits of reverse engineering as a workable strategy for software maintenance. Describes and analyzes the methodological issues and tools which support reverse engineering, explaining how--and when--the REDO method might best be employed. Provides useful information for developing a ``cookbook'' of reverse engineering procedures, tailor-made for the individual company. Gives advice on how CASE tools might be used to support the methodology.
OVERVIEW.
The Business Case for Reverse Engineering.
Reverse Engineering in Practice.
Domain-Specific Issues in Reverse Engineering.
ANALYSIS.
Understanding in Reverse Engineering.
Views, Representations and Development Methods.
Documentation.
Decompilation.
Diagramming Techniques.
Regression Testing.
METHOD.
The REDO Method.
Domain-Specific Issues in the REDO Method.
Understanding Programs Through Formal Methods.
Reverse Engineering COBOL via Formal Methods.
TOOLS.
The REDO Architecture.
The System Description Database and Its Infrastructure.
Data Remodeling.
Static Analysis, Verification and Metrics.
Re-Engineering.
REDO Glossary.
Related REDO Documents.
References.
Index.