The Racial State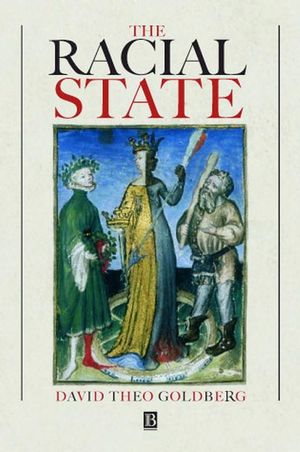 The Racial State
ISBN: 978-0-631-19921-2
Dec 2001, Wiley-Blackwell
336 pages
Description
The Racial State argues that race is integral to the conceptual, philosophical and material emergence of modern nation state formation, and to its ongoing management.
Acknowledgments.
Introduction: The State of Race Theory.
1. States of Racial Distinction.
2. The Time of Racial States.
3. The State of Liberalism's Limits.
4. Racial Rule.
5. Racial States.
6. Legislating Race.
7. States of Whiteness.
8. Raceless States.
9. Conclusion: Stating the Difference.
Bibliography.
Index.
"Goldberg offers a compelling, historically grounded and powerful set of analytic tools to understand the pernicious synergy on which racisms and modern states have thrived. The Racial State offers that rare form of engaged scholarship speaks to the theoretical and the everyday, that joins analytic innovation and nuance, political commitment, and historical breadth." (
Ann Laura Stoler, University of Michigan-Ann Arbor
)
"The Racial State is a worthy contribution, following Omi and Winant's theory, to our understanding of modern racial formation. Commanding the canon of political philosophy and legal theory, Goldberg provides us with a thorough account of how racial distinction, exclusion, management and terror have been historically the reason and practice of the modern state." (Lisa Lowe, University of California, San Diego)


Offers a new conceptual apparatus for thinking about developments and transformations in the 'racial state'.


Integrates racial theory with state theory, arguing that race is integral to the formation and management of states.


Takes an interdisciplinary approach, combining perspectives from political theory and philosophy, historical sociology and anthropology, and cultural, postcolonial and African American studies.