The Radical Aesthetic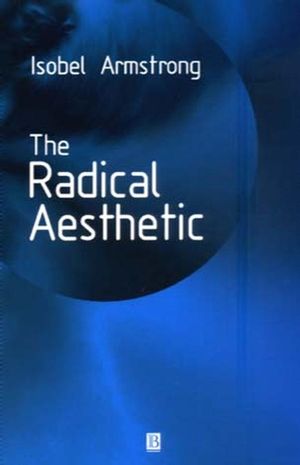 The Radical Aesthetic
ISBN: 978-0-631-22053-4
Oct 2000, Wiley-Blackwell
292 pages
Description
This ground-breaking new work offers a spirited and severe critique of the turn to an anti-aesthetic in theoretical writing and asserts that it has now become an intellectual necessity to rethink the aesthetic and remake aesthetic discourse.
Introduction: A Case for Rethinking the Category of the Aesthetic.
Part I: The Hermeneutics of Suspicion and the 'Problem' of the Aesthetic:.
1. Cultural Materialism and Culturalism.
2. The Aesthetic and the Polis: Marxist Deconstruction.
3. Writing from the Broken Middle - Post Structuralist Deconstruction.
Part II: The Poetics of Emotion:.
4. Textual Harassment: the ideology of close reading, or how close is close?.
5. Thinking Affect.
Part III: Cultural Capital, Value and a Democratic Aesthetics:.
6. Beyond the Pricing Principle.
7. And Beauty? A Dialogue.
Part IV: Feminism and Aesthetic Practice:.
8. Debating Feminisms.
9. Women's Space: Echo, Caesura, Echo.
Bibliography.
*Provides a severe critique of the contemporary anti-aesthetic movement.
*Points to the democratic and radical potential of the aesthetic.
* Forges an alternative aesthetic discourse.
* Draws upon a wide range of theorists and philosophers, and uses a variety of literary and artistic examples to reinforce the argument.