The Ratings Game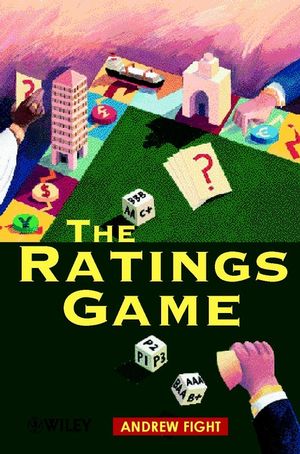 The Ratings Game
ISBN: 978-0-471-49134-7
Jan 2001
284 pages
Description
What are credit rating agencies? Many people paying for ratings and ratings reports do not fully understand what they are buying and how these agencies really work. Ratings agencies wield immense power over the fate of individual corporations, countries, and whole economies, yet their workings are remarkably opaque. Many events over the past decade, such as the Asian crisis and the demise of certain financial institutions have highlighted some of the limitations of ratings agencies, and raised questions as to their accountability and the level of service they provide.
In this comprehensive account of the workings of the rating agencies,Andrew Fight explains the role played by ratings agencies, how ratings are obtained, the methodologies through which organisations are assessed and the wider consequences of these decisions.
Preface.

The World of Ratings.

The Rating Agencies.

Methodologies and Characteristics.

Rating Agencies in the Economic Environment.

Quis Custodiet Ipsos Custodes.

The Future.

Glossary.

Sources.

Index.
"The book deals admirably with these problems, explaining the debates involved and detailing ratings companies' excuses with the right level of cynicism." (
Investment Adviser
, 19th February 2001)
"...This is a comprehensive guide to ratings agencies." (Portfolio International, February 2001)