The Reformation in Germany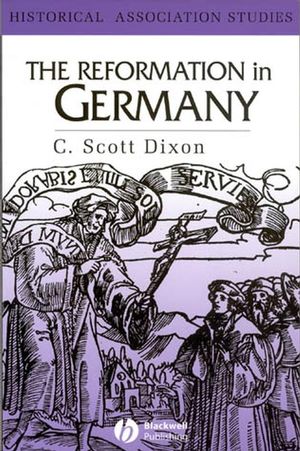 The Reformation in Germany
ISBN: 978-0-470-75467-2 January 2008 Wiley-Blackwell 240 Pages
Description
The Reformation Movement in Germany provides readers with a strong narrative overview of the most recent work on the Reformation in the German lands.
Table of contents
Introduction.
1. Germany of the Eve of the Reformation.
2. Religious Culture and the Reformation.
3. The Reformation in the Parishes.
4. Political Culture and the German Reformation.
5. The Reformation Legacy.
6. Reformation Histories.
Chronologies.
Reviews
"The book shows the capability of the author to analyze and summarise brilliantly a complex historical process and a vast field of specialist research ... and as a textbook on the German Reformation for students, it really fills a gap in the English book market."
Thomas Brockmann, University of Bayreuth
"In compact, lucid style, the author presents an impressive interpretation of the events, personalities, and issues that shaped the religious upheaval in Germany...Those who study and teach Reformation history will find this volume an excellent guide." Peter J. Klassen, California State University, Fresno

"It is a useful textbook, as the author writes authoritatively on the subject, and successfully summarizes complex arguments, bringing together a disparate body of material into a comprehensible and interesting account." Phillip Broadhead, Goldsmiths' College, London - English Historical Review, Vol. 118

"An impressive work of synthesis." Ecclesiastical History
Features


Introduces students to the key issues of the Reformation in Germany.


Provides an overview of all the recent work on this subject.


Examines teh Reformation in its cultural and political context.