The Religious Film: Christianity and the Hagiopic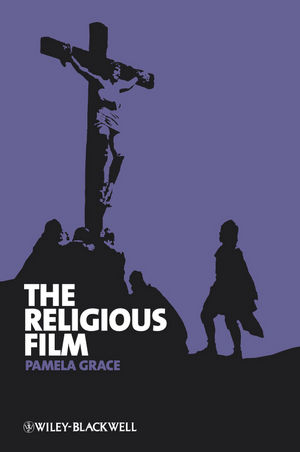 The Religious Film: Christianity and the Hagiopic
ISBN: 978-1-405-16026-1 April 2009 Wiley-Blackwell 192 Pages
Description
From
The Gospel According to Matthew
to
Jesus Christ Superstar,
from The
Passion of Joan of Arc
to
The Last Temptation of Christ
and
Jesus of Montreal
,
The Religious Film
captures the glory, gore, and centrality of this important genre.
A short, accessible introduction to religious film, exploring the genre as spectacle, as musical, and as controversy

Examines the historical, cultural and critical background for religious films from the silent era through to the present day

Introduces the complexities and characteristics of this iconic genre of film, including common sounds and images, and the values that most traditional films of this kind uphold

Table of contents
List of Figures.
Acknowledgments.
1. Introduction: The Religious Film and the Hagiopic.
2. Historical Overview.
3. Critical Overview.
4. King of Kings (1961): Spectacle and Anti-Spectacle.
5. The Song of Bernadette (1943): The Religious Comfort Film.
6. Jesus Christ Superstar (1973) and Jesus Christ Superstar (2000): The Religious Musical.
7. The Gospel According to Matthew (1964) and Jesus of Montreal (1989): The Alternative Hagiopic.
8. The Passion of Joan of Arc (1928) and The Messenger: The Story of Joan of Arc (1999): Transcendence and Exploitation.
9. The Last Temptation of Christ (1988) and The Passion of the Christ (2004): The Sacrificial Hagiopic.
Notes.
Bibliography.
Index.
Reviews
"The book is well referenced and illustrated...the bibliography and overviews would be useful to anyone interested in this field of study. Pamela Grace is to be congratulated on this useful addition." (Historical Journal of Film, Radio and Television, June 2010)


Features
A short, accessible introduction to the genre of religious film, exploring the genre as spectacle, as musical, and as controversy
Examines the historical, cultural and critical background for religious films from the silent era through to the present day, capturing the glory, gore, and centrality of this important genre
Introduces the complexities and characteristics of this iconic genre of film, including common sounds and images, and the values that most traditional films of this kind uphold
Explores a range of films, including The Gospel According to Matthew, Jesus Christ Superstar, The Passion of Joan of Arc, The Last Temptation of Christ and Jesus of Montreal