The Restored New Testament: A New Translation with Commentary, Including the Gnostic Gospels Thomas, Mary, and Judas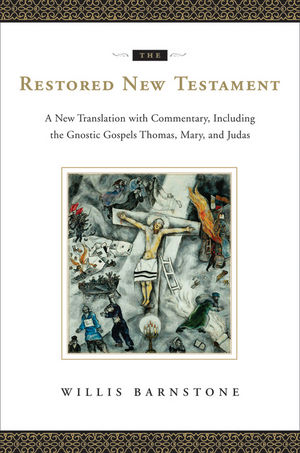 The Restored New Testament: A New Translation with Commentary, Including the Gnostic Gospels Thomas, Mary, and Judas
ISBN: 978-0-393-06493-3
*Norton agency titles
1152 pages
Product not available for purchase
Description
From acclaimed scholar Willis Barnstone,
The Restored New Testament --
newly translated from the Greek and informed by Semitic sources.
In his monumental new translation and restructuring of the New Testament, Willis Barnstone, the distinguished literary translator, prize-winning poet, and biblical scholar, has sought to rediscover the character of the Bible, the most read and influential book in the world. His translation is both fresh and faithful, seeking to bring back the plain, lyrical, narrative speech of the original Greek. Barnstone also has restored the original Greek, Aramaic, and Hebrew forms of names (Markos for Mark, Yeshua for Jesus, Yaakov for James, Galil for Galilee), thereby revealing the Greco-Jewish identity of key biblical figures and their geography. He treats the text as a work of literature, and invokes historical and biblical scholarship to revise the canonical selection and traditional sequence of texts.
Heavily annotated and including a general study and thorough introductions to each book, The Restored New Testament gives a pioneering and powerful literary version of scripture.