The Revolt of Naples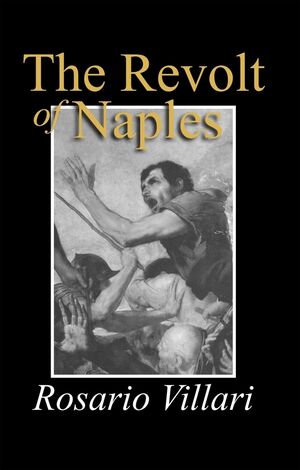 The Revolt of Naples
ISBN: 978-0-745-60724-5 April 1993 Polity 290 Pages
Description
The publication in English of this classic work will be welcomed by students and researchers in early modern European history, culture and politics.

The Revolt of Naples examines one of the major events in the years of `revolution' in Europe in the 1640s: the revolt by the people of the Kingdom of Naples against the Spanish monarchy which ruled over them. Villari analyses the preconditions of the revolt, going back to its roots in the late 16th Century and discussing economic, social and political developments in the Kingdom.
Foreword.
Preface to the Fifth Edition.
1. The Viceroyalty and the Monarchy.
2. Prehistory of the Revolt.
3. The Birth and Development of the Reform Movement.
4. The Financial Crisis.
5. The Transformation of the Aristocracy.
6. The Failure of the Aristocratic Conspiracy.
Afterword One: Masaniello: Contemporary and Recent Interpretations.
Afterword Two: Political and Conceptual Points of Contact Between the Seventeenth-Century Revolutions: Naples and Europe.
Appendices.
Glossary.
'Thanks to the work of Rosario Villari, we can now see the Neapolitan upheaval as one if the most complex and fascinating of all the great European upheavals of the mid-seventeenth century.'
J. H. Elliott, University of Oxford
'The Revolt of Naples has established itself as a classic of modern Italian historical writing, and should have been translated long ago.' Peter Burke, University of Cambridge
'This translation of an Italian 'classic' is to be applauded.' Times Literary Supplement
'One of the most important books written by an Italian historian in the last forty years ... widely and justly considered a classic of Italian historiography ... all English-speakers interested in European history should be grateful for the publication of the English version of this brilliant and most important book.' Journal of Modern Italian Studies
'A fascinating picture of the mighty Spanish Empire in terminal decline.' The Pike and Shot Society
* This is widely recognized as a classic work of early modern European history.
* It examines a key event in the history of early modern Europe: the revolt by the people of the Kingdom of Naples against the Spanish monarchy who ruled over them.
* The book includes a foreword by Peter Burke.