The Rise of Social Theory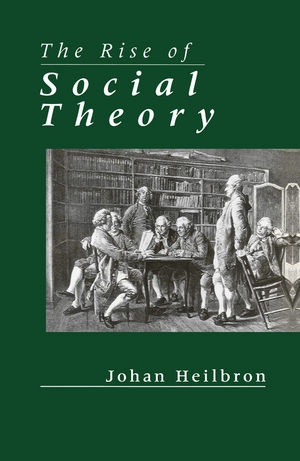 The Rise of Social Theory
ISBN: 978-0-745-66702-7 July 2013 Polity 328 Pages
Description
This book is a detailed and wide-ranging account of the birth of social theory as a distinctive and modern intellectual genre, providing a brilliant account of the "pre-history" of sociology and a vivid portrayal of intellectual culture between the Enlightenment and the age of Romanticism.
Table of contents
Foreword.
Introduction.
Part I: The Rise of Social Theory:.
1. Intellectuals Between Academy and Salon.
2. Rivalry for Reason.
3. French Moralists and the Social Order.
4. The Construction of Social Theory.
5. Theoretical Models Compared: France and Scotland.
Part II: From Social Theory to Social Science:.
6. Reform, Revolution and the Napoleonic Era.
7. Intellectual Transformations Around 1800.
8. Natural Science and Revolution.
9. The Literary Opposition.
10. Models for a Social Science.
Part III: Foundations of Sociology:.
11. The Interrupted Career of Auguste Comte.
12. Politics, Science and Philosophy.
13. The Turn to the Philosophy of Science.
14. Response and Resistance.
Summary.
Notes.
Index.
Reviews
'This is an excellent book. Heilbron's text is illuminating. The interest of Heilbron's book is that he subjects
homo sociologus
to Bourdieu's treatment. He provides a fascinating and well-researched social and intellectual history of France from the
ancient regime
through to the time of Comte.'
The Times Higher Education Supplement
'An outstanding scholarly product ... a good book in the sense of enjoyable reading.' Acta Sociologica
'Wealth of cultural history ... brilliantly written and rich ... provide[s] essential contributions to the self-reflection of sociology in our time.' European Journal of Social Theory
Features
* An important account of the origins of social theory and sociology.
* A vivid portrayal of intellectual culture between the enlightenment and the age of romanticism.
* Methodologically innovative: it uses Bourdieu's approach to analyze the rise of social theory.