The Role of the Father in Child Development, 4th Edition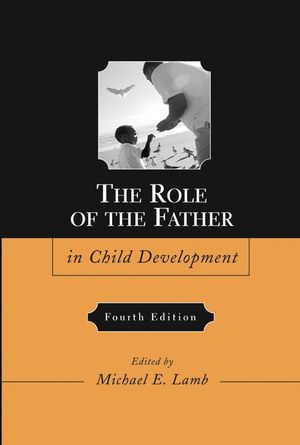 The Role of the Father in Child Development, 4th Edition
ISBN: 978-0-471-69043-6
May 2004
552 pages
Description
New edition of the classic The Role of the Father in Child Development

The Role of the Father in Child Development, Fourth Edition brings together contributions from an international group of experts on the role of fathers in child development. Under the auspices of editor Michael Lamb, this guide offers a single-source reference for the most recent findings and beliefs related to fathers and fatherhood.

This new and thoroughly updated edition provides the latest material on such topics as:
The development of father-child relationships
Gay fathers
The effects of divorce on fathers and children
Fathers in violent and neglectful families
Cross-cultural issues of fatherhood
Fathers in nonindustrialized cultures
The Role of the Father in Child Development, Fourth Edition helps mental health professionals bridge scientific theories to application and practice that teach fathers how to positively influence their children's development.
Contributors.
1. The Role of the Father: An Introduction (Michael E. Lamb and Catherine S. Tamis-Lemonda).
2. Two Dimensions of Fatherhood: A History of the Good Dad–Bad Dad Complex (Elizabeth H. Pleck).
3. African American and African Caribbean Fathers: Level, Quality, and Meaning of Involvement (Jaipaul L. Roopnarine).
4. Latino Fathers: Uncharted Territory in Need of Much Exploration (Natasha J. Cabrera and Cynthia Garcia Coll).
5. Social Science and Public Policy Perspectives on Fatherhood in the European Union (Margaret O'Brien).
6. Fathering in Japanese, Chinese, and Korean Cultures: A Review of the Research Literature (David W. Shwalb, Jun Nakawaza, Toshiya Yamamoto, and Jung-Hwan Hyun).
7. Fathers in Forager, Farmer, and Pastoral Cultures (Barry S. Hewlett).
8. Fathers in Family Context: Effects of Marital Quality and Marital Conflict (E. Mark Cummings, Marcie C. Goeke-Morey, and Jessica Raymond).
9. Paternal Involvement by U.S. Residential Fathers: Levels, Sources, and Consequences (Joseph H. Pleck and Brian P. Masciadrelli).
10. The Development and Significance of Father-Child Relationships in Two-Parent Families (Michael E. Lamb and Charlie Lewis).
11. Fathering and Children's Peer Relationships (Ross D. Parke, Jessica Dennis, Mary L. Flyr, Kristie L. Morris, Colleen Killian, David J. McDowell, and Margaret Wild).
12. The Effects of Divorce on Fathers and Children: Nonresidential Fathers and Stepfathers (Paul R. Amato and Julie M. Sobolewski).
13. Fathers in Fragile Families (Sara McLanahan and Marcia S. Carlson).
14. Gay Fathers (Charlotte J. Patterson).
15. Fathers in Violent Homes (George W. Holden and Ted Barker).
16. Intervention: Changing the Nature and Extent of Father Involvement (Brent A. McBride and Mary M. Lutz).
17. The Impact of Workplace Practices on Father Involvement (Graeme Russell and Carl Philip Hwang).
Author Index.
Subject Index.