The Romans in Spain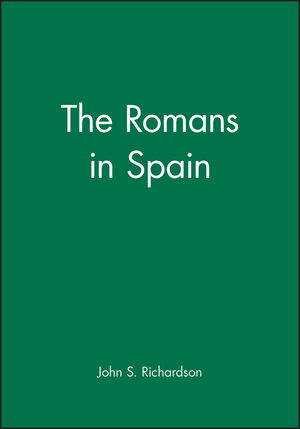 The Romans in Spain
ISBN: 978-0-631-20931-7
Dec 1998, Wiley-Blackwell
352 pages
Description
This book traces the complex process by which an area, seen initially as a war-zone, was gradually transformed by the actions of the Romans and the reactions of the indigenous inhabitants into an integral part of the Roman world.
Acknowledgements.
Introduction.
1. Romans and Carthaginians, 237-206 BC.
2. The Beginnings of the Provinces, 205-133 BC.
3. The Period of the Civil Wars, 133-44 BC.
4. Augustus and the Julio-Claudians, 44 BC-AD 68.
5. The Flavian Re-shaping and its Consequences, AD 68-180.
6. The Breakdown of the System, AD 180-284.
7. Spain in the New Empire: Christianity and the Barbarians, AD 284-409.
8. Spain and the Romans.
Bibliographic Essay.
Index.
"An essential tool for anyone studying Spain, whether in relation to the Roman empire or to European history as a whole." Choice.


A significant and important contribution to the field.


The fullest treatment of Spain in the Roman World to be published in English ever!