The SPICE Book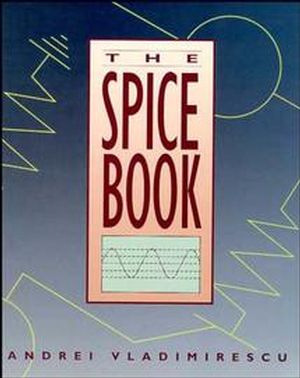 The SPICE Book
ISBN: 978-0-471-60926-1
Jan 1994
432 pages
Description
Extremely easy-to-follow due to its natural progression tutorial approach on how to advance from the solution of typical electrical and electronic circuit examples by hand, followed by a SPICE verification through the discussion of simulation results. The first part contains relevant data about SPICE in order to analyze both linear passive and electronic circuits. The latter half provides more detail on such topics as distortion models and analysis, basic algorithms in SPICE, analysis option parameters and how to direct SPICE to find a solution when it fails.
Introduction to Electrical Computer Simulation.

Circuit Element and Network Description.

Semiconductor-Device Elements.

DC Analysis.

AC Analysis.

Time-Domain Analysis.

Functional and Hierarchical Simulation.

Distortion Analysis.

SPICE Algorithms and Options.

Convergence Advice.

Appendices.

Index.